Simplify

DNS, DHCP and IPAM (DDI)

everywhere
Deliver better networking experiences in all locations
Network landscapes are rapidly evolving, driven by trends in hybrid and multi-cloud transformation, the IoT and distributed workforces. Infoblox is uniquely able to support organizations in this challenging environment because our solutions support DNS, DHCP and IP address management. These are the critical network services collectively known as DDI that make all network interactions possible.
To learn how we are actively supporting customers and helping to improve DNS for security, speed and reliability, visit DNS Flag Day.
Simplify and unify core networking
Simplify and unify core networking
Consolidate DNS, DHCP and IP address management into a single platform, deployed on-site and managed from a common console
Boost productivity for remote locations and workers
Boost productivity for remote locations and workers
Enhance cloud-based application performance for branch offices and remote sites with the industry's first cloud-managed DDI platform
Gain clearer insight
Access rich, integrated Reporting and Analytics capabilities for capacity planning, asset management, compliance control and auditing
Leverage industry leadership
Leverage industry leadership
Infoblox pioneered the DDI space 20 years ago, industry leadership that shines through our offerings–the most powerful and most effective available

"The ability to simplify our DNS load balancing operations was a big factor in our choice; Infoblox is the only DDI vendor we looked at that integrates this."
Jason Seager, Network Solutions Manager, The Hershey Company Infoblox
DDI
Integrate your network components
Your network is only as resilient as the core network services that make it run—DNS, DHCP and IP address management (DDI). Infoblox integrates these components so you can reliably connect all devices, applications and digital resources across your business.
Infoblox
DNS
Centrally manage and automate core network services
View, manage and control all aspects of DNS operations using reliable, purpose-built platforms for on-premises and SaaS-enabled deployments. Infoblox enables you to deliver DNS services across physical, virtual and cloud environments at scale for simplified DevOps, faster speed to market and higher ROI.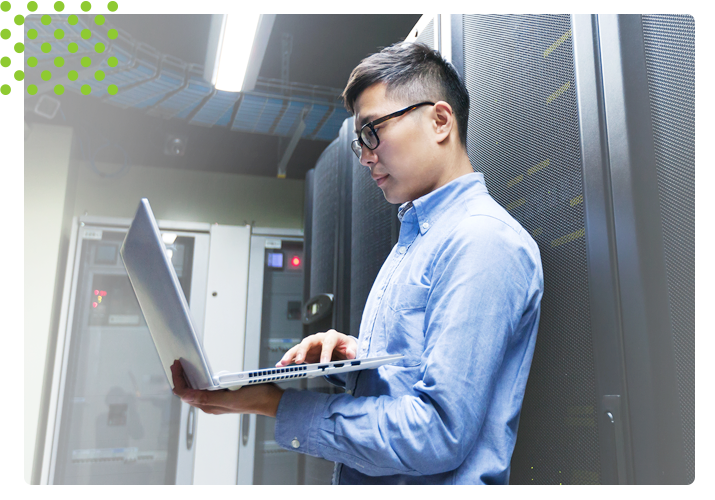 Infoblox
IPAM

and

DHCP

Stay connected across the hybrid, multi-cloud network
Discover and capture all network assets in one authoritative IPAM database to establish a single source of truth for full visibility. By automating DHCP and IPAM, Infoblox enables you to better manage the proliferation of mixed hybrid and multi-cloud infrastructure and mobile devices and sets you up to smoothly transition to IPv6 provisioning.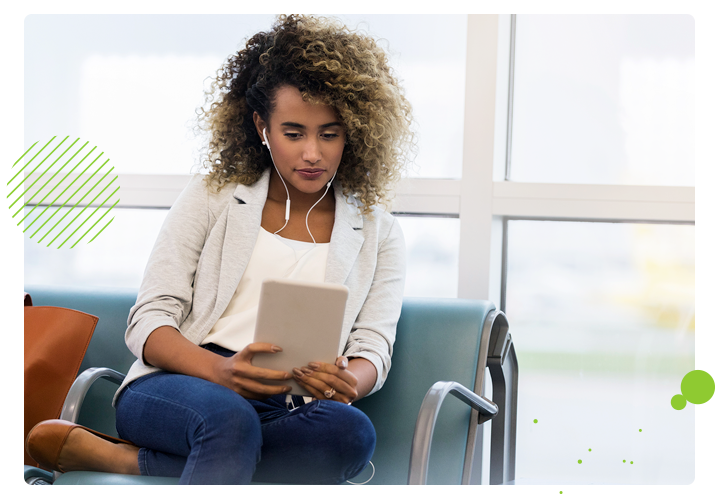 Consistent, centralized UI
Consolidate management via a unified UI for DNS, DHCP, IPAM, DNS Traffic Control and DNS Security
Automated device discovery
Find all devices connected to the network. Convert discovered objects into managed objects
DHCP fingerprinting
Identify device properties like operating system and device type using DHCP options
Identity mapping
Match Active Directory users to IP and MAC addresses to quickly analyze resource users, and troubleshoot network- and user-related issues
Customizable templates
Rapidly configure new services and reduce configuration overhead
Flexible metadata tagging
Employ extensible attribute metadata tags to identify key IP resources and to organize and share data more effectively
Custom reporting and alerting
Gain versatile reporting and alerting capabilities for devices, IP addresses and other network assets
Workflow automation
Use customizable workflows to automate a broad range of IT processes you currently perform manually
Empower your network at its core with
Infoblox DDI
Industry-leading DDI capabilities for your most demanding requirements
Deliver
DDI

for
enterprise and service providers

With Infoblox DDI achieve higher levels of service uptime, security and operational efficiencies across diverse infrastructures, including on-premises, cloud and hybrid deployments
Centrally manage your entire network
via
Grid
Infoblox DDI uses our patented Infoblox Grid technology to ensure high-availability DNS, DHCP and IPAM services throughout your distributed network
Extend
BloxOne®️ DDI


to the SaaS-enabled enterprise

As our world grows more cloud powered, distributed locations must raise DDI to the next level—the cloud
Enable
Elastic DDI

for all networking environments

Deciding whether to deploy DDI on-premises or from the cloud is not an either-or proposition, thanks to Infoblox
Want to download a
free full-feature evaluation


of enterprise-grade DDI?