Make DevOps


faster and easier


with automation
Let's set
DevOps

free
DevOps requires core network services and infrastructure that are extremely agile and dynamic. Yet many organizations don't realize just how much traditional, siloed DNS, DHCP and IPAM implementations—with heavy hardware and manual processes—slow DevOps down.
Infoblox DDI solutions unite DNS, DHCP and IPAM and automate the provisioning, deployment and management of core network services using the richest set of APIs in the industry and the broadest set of out-of-the-box integrations. So you can release the full power of DevOps.
"The BloxOne Platform is an ideal fit with our cloud-first IT strategy. It gives us the greater administrative efficiency and elastic scalability of a cloud-managed platform, which means we can easily accommodate business growth into the future. In addition, with the platform's modularity, we can respond quickly to unexpected events and take advantage of new opportunities as they arise—today and into the foreseeable future."
— North American Infrastructure Lead, Global Plastics Manufacturer
On-prem or cloud-managed DNS, DHCP and IPAM
No hardware to deploy, no software to upgrade
SaaS based—use only what you need when you need it
Containerization and microservices let you scale elastically
API-first architecture helps streamline and automate services
Out-of-the-box integration with top DevOps and ITSM tools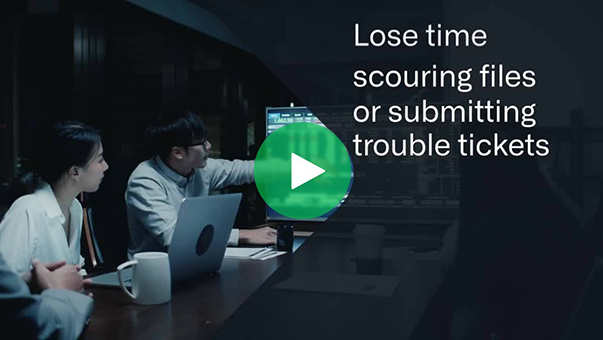 NetOps and SecOps professionals have found themselves in an uphill battle against distributed network complexities. Learn how BloxOne can help solve these challenges.
BloxOne® DDI
Simplify and scale cloud access everywhere with automated, cloud-managed DNS, DHCP and IPAM
BloxOne® DDI
Simplify and scale cloud access everywhere with automated, cloud-managed DNS, DHCP and IPAM
BloxOne®
Threat Defense
Quickly deploy on-premises, cloud or hybrid DNS-layer security everywhere
BloxOne® Threat Defense
Quickly deploy on-premises, cloud or hybrid DNS-layer security everywhere
NIOS DDI
Unify DNS, DHCP and IPAM across on-premises and cloud data centers
NIOS DDI
Unify DNS, DHCP and IPAM across on-premises and cloud data centers
Learn why we're
the market leader