Accelerate cable and
broadband cloud transformation
The path to next-generation cable services demands new levels of speed and automation. Is your network ready?
Infoblox enables
cable and broadband
providers to deploy
intelligent networks
Increasingly demanding usage patterns among subscribers—spurred by distance learning, remote work-from-home and personalized services—are forcing cable and broadband providers to make wholesale architectural changes. In effect, they're having to transform their service provider networks into actual telco clouds.
Infoblox solutions for service providers enable the crucial IP connections between your subscribers and their digital world. Our cloud-first networking technology provides carrier-grade security, reliability, automation and ultra-low-latency—all the capabilities you need to create a better first-connection impression for subscribers and, ultimately, smooth your transition to the next-generation telco cloud.
"The complete package of the Domain Name System (DNS), Dynamic Host Configuration Protocol (DHCP) and IP address management (IPAM)—aka DDI—is likely to become central in 5G services."
Sue Rudd, Director Networks and Service Platforms Strategy Analytics
Explore

related solutions
Mobile service providers
Deploy intelligent networks with speed, automation and protection to handle future 5G and edge workloads
Revenue-generating subscriber services
Monetize core network assets while generating new revenue streams through intelligent, value-added services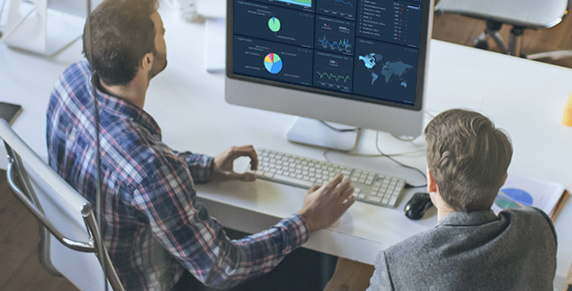 Managed service provider solutions
Develop and roll out profitable service offerings that solve customer challenges with deployment models that include on-premises, virtual and/or cloud-based services
Core network services
Deliver simplicity, security, reliability and automation to traditional networks, as well as digital transformations like SD-WAN, multi-cloud and IoT
BloxOne® Threat Defense
Protect the network, subscribers and the brand with powerful DNS security with a lightweight footprint – delivering automatic monitoring and proactive threat detection
Cloud network automation
Automate core network services within the telco cloud by integrating DDI between SDN and Public/Private cloud networks
Know your network
Gain centralized visibility with data-driven insight so you can easily analyze, control, and secure your network no matter how extensive or sophisticated it becomes
Learn how Infoblox solutions
maintain critical service availability

in rapidly evolving cable and broadband networks