IPAM for Microsoft:


Improve network visibility and control
Get more
from Microsoft IPAM—
at a pace
that's right for you
Accurate, agile IP address management (IPAM) is essential to network speed and reliability. However, limitations in Microsoft IPAM can undermine those goals. Manual tools and spreadsheets, poor integration with Microsoft DNS/DHCP and a lack of visibility are the most serious shortcomings. Resulting conflicts and inconsistencies slow your network down and can lead to outages. These issues multiply as your network accommodates skyrocketing demands for BYOD, IoT and IPv6.
With Microsoft Management from Infoblox as your starting point, you can transform the efficiency of Microsoft IPAM—and a whole lot more—as your priorities and resources allow.
Ready to leave Microsoft IPAM behind? We can help with that, too.
Boost IPAM accuracy
Automatically compare IPAM database records with the actual network state to detect discrepancies and resolve issues faster
See everything
Gain contextual visibility into devices, users, IP addresses, subnets and VLANs across your network from a common console
Automate tasks
Replace manual, error-prone tools and processes associated with Microsoft IPAM with efficient, automated workflows
Deploy seamlessly
Take advantage of an agentless IPAM implementation that requires no change in Microsoft AD
Improve uptime
Ensure business continuity and network resilience through the high-availability attributes of the Infoblox Grid
Centrally manage
Control your entire Microsoft environment from a centrally managed GUI
"One huge factor for us is that Infoblox is a Microsoft Gold Partner and its DDI solution ties in with Active Directory. We've seen significant savings in time—it's night and day. Prior to Infoblox all IP management was done by hand, which opened us up to errors and didn't give us the visibility we required. I don't know how to put it into words, but certainly it's been a life changer for our environment."
Preston, IT Architect, U.S. Department of Defense
Centralize management with
bi-directional synchronization
Manage Microsoft DNS/DHCP services and Infoblox IP addresses from a single location. DNS changes made using Microsoft utilities are automatically reflected back in Infoblox.
Move faster

with agentless IPAM integration

Infoblox Microsoft Management requires no change to Microsoft AD and/or existing applications. And it integrates seamlessly, using the same native program calls used by Microsoft.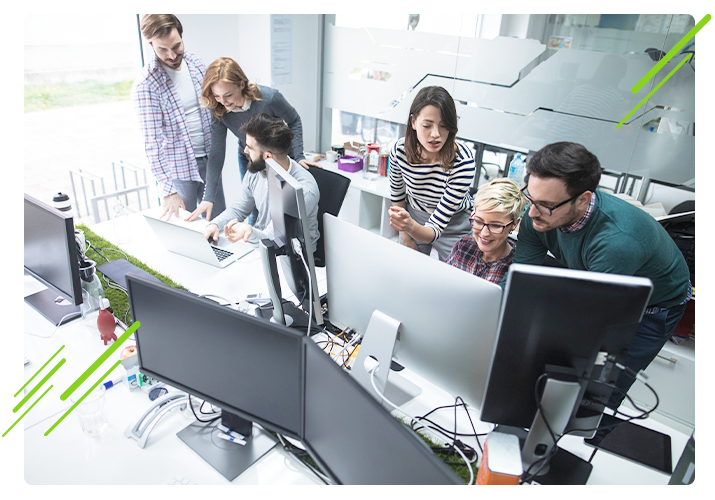 Manage Windows servers
across multiple domains
No more multiple logins for multiple AD forests! With Infoblox, you can easily manage multiple AD forests—such as those associated with mergers and acquisitions (M&As)—without experiencing network outages from overlapping IP addresses.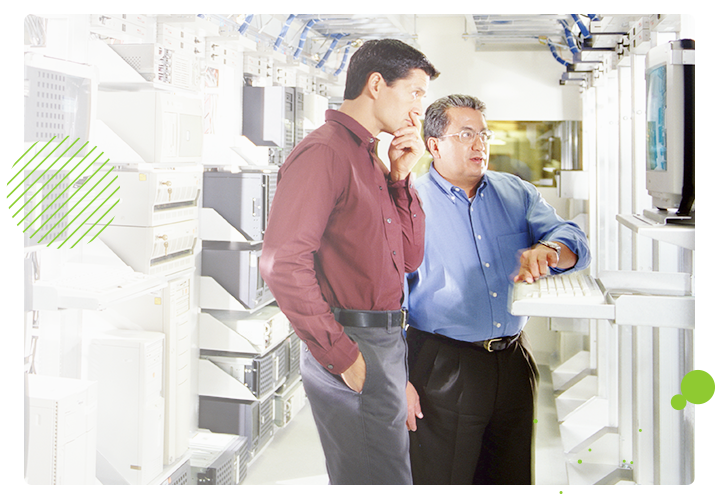 Make compliance requirements

and audits a breeze

Gain extensive reporting, auditing and security capabilities and automatically log all IP-related operations. You also get granular controls over security levels not available on a Microsoft server.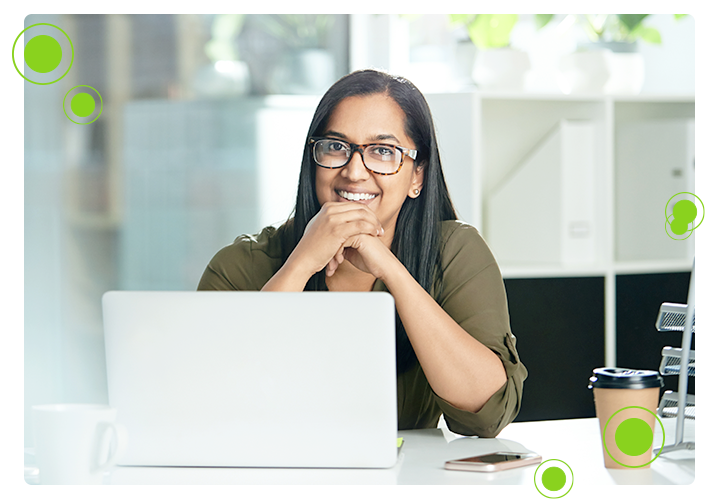 Identify end users

the easy way

Infoblox Identity Mapping provides expanded insight by connecting IP addresses with end-user identities, all mapped into a single Infoblox authoritative IPAM database. AD integration
Obtain seamless and agentless IPAM implementation that requires no change to Microsoft Active Directory
Consistent, centralized UI
Get bi-directional, centralized management with a unified UI across Microsoft and non-Microsoft devices
Unmanaged device and network discovery
Discover all devices and endpoints connected to the network and convert into managed ones
Extensible attributes
Organize and share data more effectively by using metadata to tag key IP resources
Integrated workflows
Automate workflows, allocate IP addresses from a single UI and control port administration status
Comprehensive network discovery
With Infoblox Network Insight, gain a single collection point for viewing protocol, network infrastructure, end-host, connectivity and switch-port data
Transform

Microsoft IPAM
Put Microsoft IPAM in overdrive with Authoritative IPAM QuickStart
Modernize

network services for Microsoft
Replace Microsoft DNS, DHCP and IPAM with a flexible, cloud-first solution
Infoblox DDI
Unify DNS, DHCP and IPAM across on-premises and cloud data centers
Infoblox DDI
Unify DNS, DHCP and IPAM across on-premises and cloud data centers
Network Insight
Enhance discover, security and efficiency with Network Insight
Network Insight
Enhance discover, security and efficiency with Network Insight
Cloud Network Automation
Centrally manage core network services and security
Cloud Network Automation
Centrally manage core network services and security
Reporting & Analytics
Easily analyze your network and automate compliance
Reporting & Analytics
Easily analyze your network and automate compliance
Yes, I'd like to see my
network clearly