Infoblox DNS:


Centralize, automate and secure DNS
Elevate delivery

of the DNS services


that fuel your
business
In our cloud-powered world, success hinges on fast, reliable and secure DNS. And yet those qualities are hard to come by when you rely on manual processes and disjointed tools. Infoblox centralizes and automates DNS, enabling you to deliver applications and services with the high availability, security and response times your connected organization demands.
Centralize and automate DNS
Centralize and automate DNS
Automate all DNS, DHCP and IPAM activities through a single, unified platform
Boost availability
Ensure always-on access to DNS services for everyone on your network, regardless of location
Scale with ease
Elastically deploy DNS services across physical, virtual and cloud environments
Stay secure
Proactively protect your network from spreading cyberthreats that target DNS
Optimize DNS traffic
Reduce application response times with intelligent load-balancing of DNS traffic

"Cumby Telephone Cooperative offers the best phone and Internet services at a fairer price than larger service providers and prioritizes its customers' needs and experiences. I am responsible for managing, building and maintaining the company's entire network, and I do not have time or resources to deal with equipment that needs constant attention. Infoblox's DDI solution is reliable, easy to manage and it just works."
Jason Back, Technical Coordinator at
Cumby Telephone Cooperative
Elevate DNS

availability and efficiency

Achieve high availability for DNS services and keep devices and applications connected at all times.
Take advantage of built-in redundancy and disaster recovery of the Infoblox Grid
Save time and reduce errors using automated workflows and templates
Slash operating costs by managing DNS, DHCP and IPAM through a single console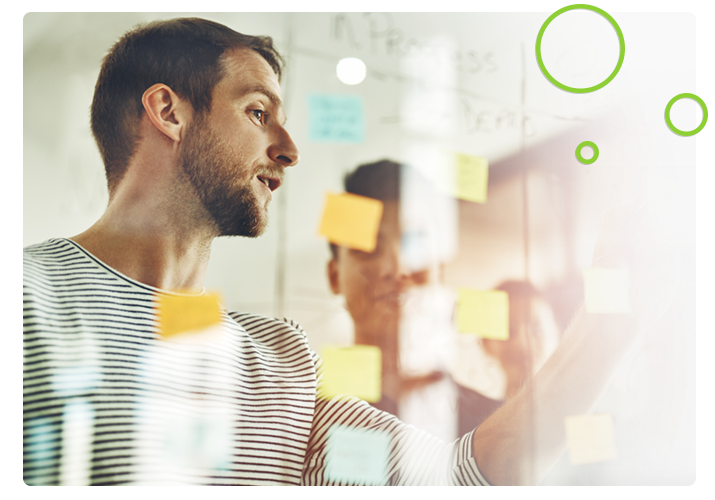 Fortify DNS

security and shut down evolving threats

Secure your network against inherent vulnerabilities in DNS, including DDoS, malware and botnets.
Prevent data exfiltration via DNS and instantly block malicious activity at the control point for devices
Gain continuous, actionable insight from DNS-related usage and access patterns
Quickly detect anomalies, flag suspect devices and applications and predict threats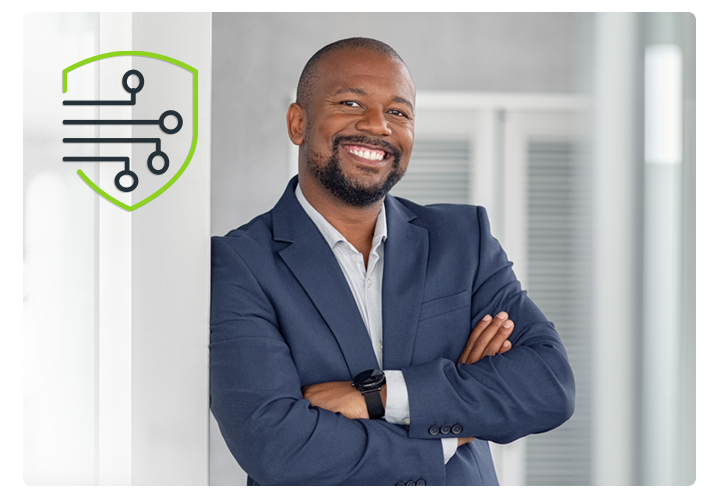 Slash

application response times

Improve customer experiences by accelerating the response times for globally distributed applications with intelligent DNS Traffic Control.
Ensure that application traffic always routes to the most optimal servers in your network
Automatically route traffic away from unavailable servers or data centers to active ones
Speed responsiveness by using a single, integrated tool for DNS, IPAM and global server load balancing Consistent, centralized UI
Consolidate management via a unified UI for DNS, DHCP, IPAM, DNS Traffic Control and DNS Security.
Business continuity
Ensure continuous service availability even during failovers and upgrades through high-availability pairing.
Resource delegation
Easily delegate ownership of DNS zones to different users to optimize team resources.
Anycast support
Ensure high availability among multiple DNS servers through anycast capabilities. Benefits also include improved query performance, redundancy and load balancing.
Custom reporting and alerting
Gain versatile reporting and alerting capabilities for devices, IP addresses and other network assets.
Customizable templates
Rapidly configure new services and reduce configuration overhead.
Workflow automation
Use customizable workflows to automate a broad range of IT processes you currently perform manually.
DNS, DHCP
& IPAM (DDI)
Unify DNS, DHCP and IPAM across on-premises and cloud data centers
DNS, DHCP & IPAM (DDI)
Unify DNS, DHCP and IPAM across on-premises and cloud data centers
IPAM
for Microsoft
Plug the gaps and extend your investment in Microsoft IPAM
IPAM for Microsoft
Plug the gaps and extend your investment in Microsoft IPAM
NIOS
Deliver advanced network automation, integration and security
NIOS
Deliver advanced network automation, integration and security
Infoblox Appliances
Deploy physical, virtual and cloud appliances in a variety of options
Infoblox Appliances
Deploy physical, virtual and cloud appliances in a variety of options
Take Infoblox DDI for a

full-feature test drive