Cybersecurity Ecosystem
Reduce threat response time and cost, with enhanced productivity and automation
Accelerate security
response with
data enrichment
With vast on-premises and public/hybrid cloud enterprise environments, and a plethora of defense-in-depth tools, it becomes an overwhelming process for the cybersecurity teams to manually manage dozens of security tools and respond to hundreds or thousands of alerts every day. Infoblox's Ecosystem Exchange offers a highly interconnected set of integrations that enable security teams to eliminate silos, optimize their security orchestration automation and response (SOAR) solution and improve the ROI of their entire cybersecurity ecosystem. It reduces the time and cost of threat response through enhanced automation and real-time, two-way data sharing across the ecosystem enabled by extensive APIs.
Gain visibility
Gain centralized visibility across on-premises, virtual and cloud deployments, including VMWare, AWS, Azure, Cisco ACI and OpenStack
Speed remediation
Decrease time to remediation by up to two-thirds
Improve threat analyst productivity
Improve threat analyst productivity
Make threat analysts up to 3x more productive

Reduce costs
Reduce costs associated with manual intervention and human error
Infoblox Ecosystem Exchange

as part of BloxOne® Threat Defense

To speed up incident response, organizations need to remove silos, achieve near real-time visibility, and gain critical forensic insights and network data on incidents . BloxOne Threat Defense taps into DNS, DHCP and IPAM data for such valuable network context on incidents, automatically shares it with the broader security ecosystem and triggers automated responses to security events.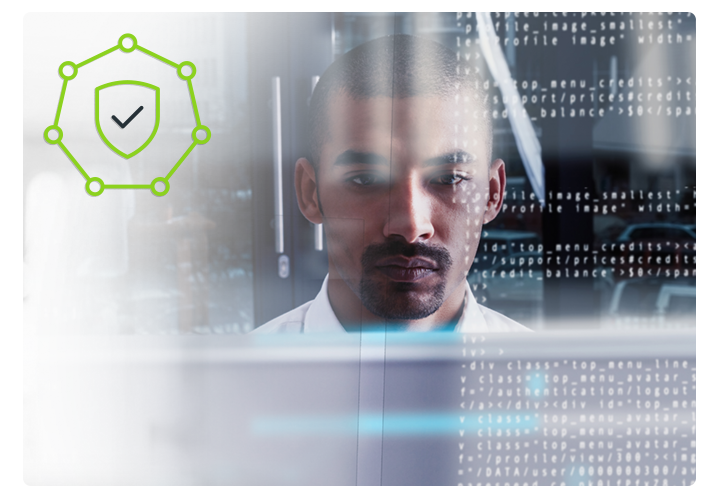 Malicious activity inside the security perimeter
Includes BYOD and IoT device
Profile device & user activity
Device audit trail and fingerprinting
Device info, MAC, lease history
IPAM Application and Business Context
"Metadata" via extended attributes: owner, app, security level, location, ticket number
Context for accurate risk assessment and event prioritization
Advanced Threat
Detection
BloxOne Threat Defense automatically shares information with advanced threat detection solutions on incidents involving Advanced Persistent Threat (APT) activity and malicious domains. Infoblox then automatically blocks, logs events or takes appropriate action on these threats.
Benefits:
Enables flexible policy enforcement
Rapidly identifies infected devices
Builds defense and remediation into IT systems and processes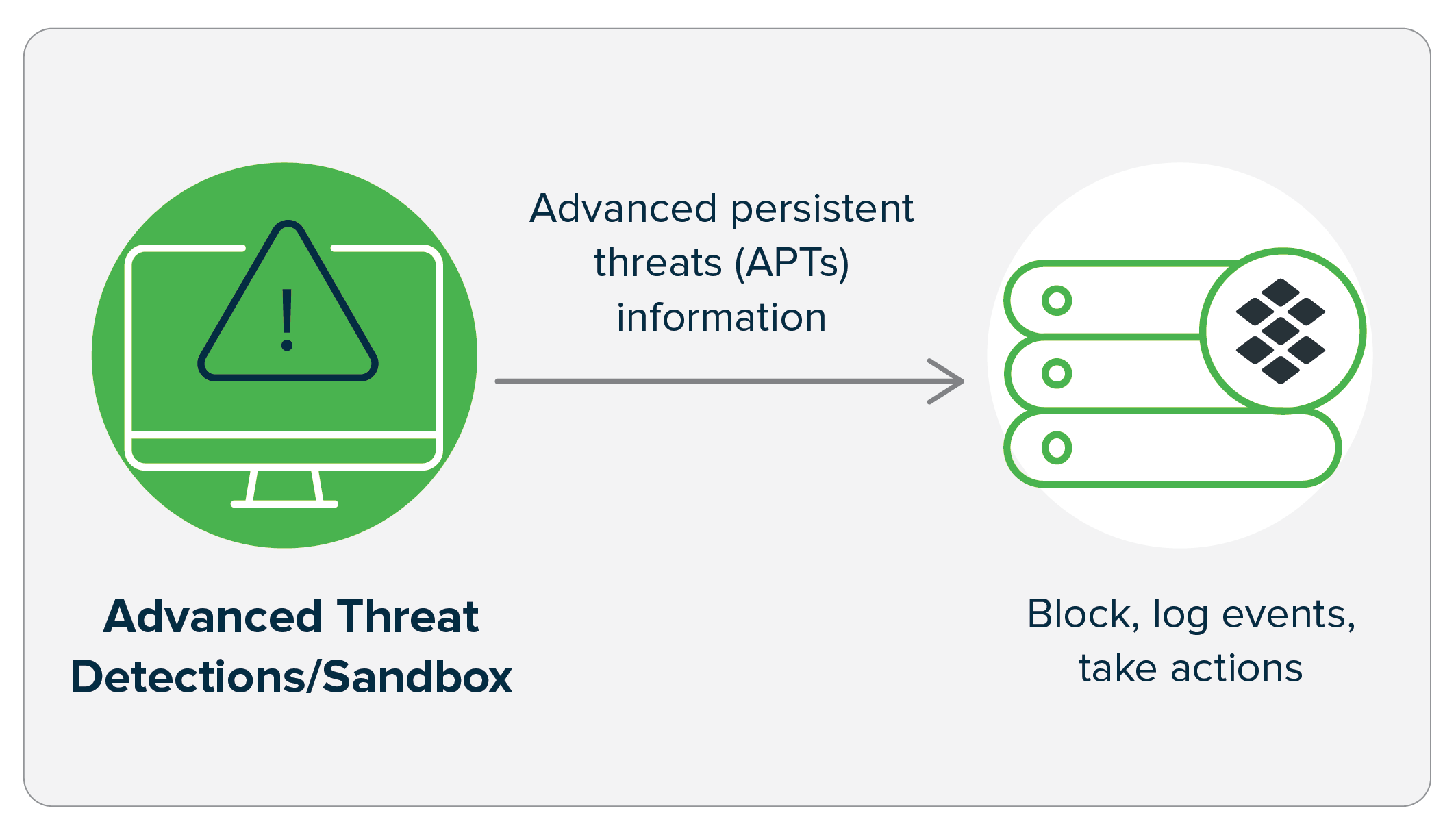 Threat Intelligence Platform
(TIP)
Infoblox Threat Intelligence Data Exchange (TIDE) automatically sends information on malicious hostnames, IP addresses and URLs to the threat intelligence platform (TIP). TIP enables blocking and monitoring of more threats.
Benefits:
Reduces the number of alerts that require review
Improves situational awareness for network and security organizations
Improves overall security posture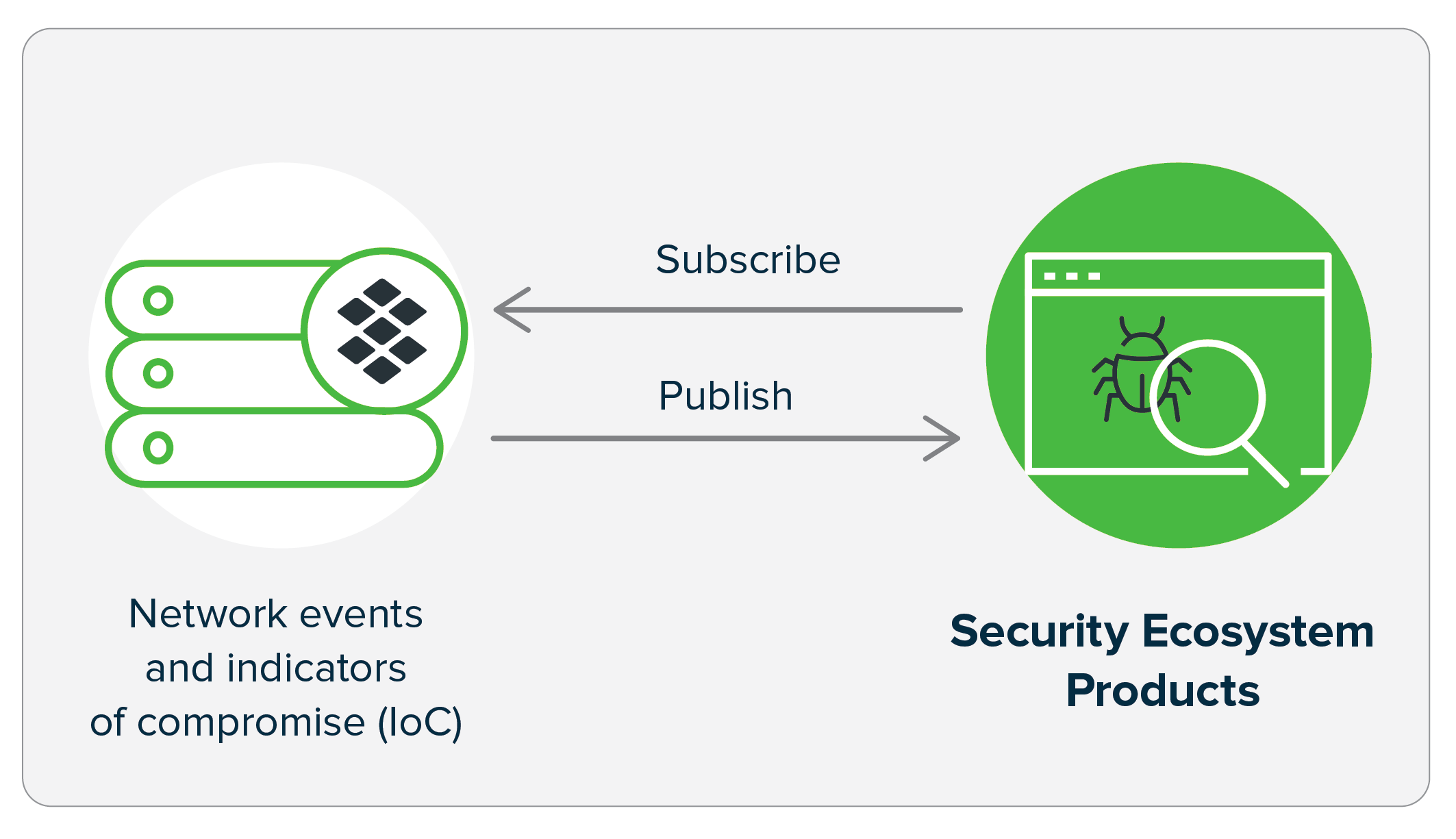 Security Information and Event Management
(SIEM)
Infoblox sends information on IP addresses, infected devices and suspicious DNS requests and responses to SIEM. SIEM can use this information to perform analysis and take action.
Benefits:
Provides consolidated visibility into device activity regardless of where log data was generated
Provides context for more accurate prioritization of security events
Improves operational efficiency of network ops and IT teams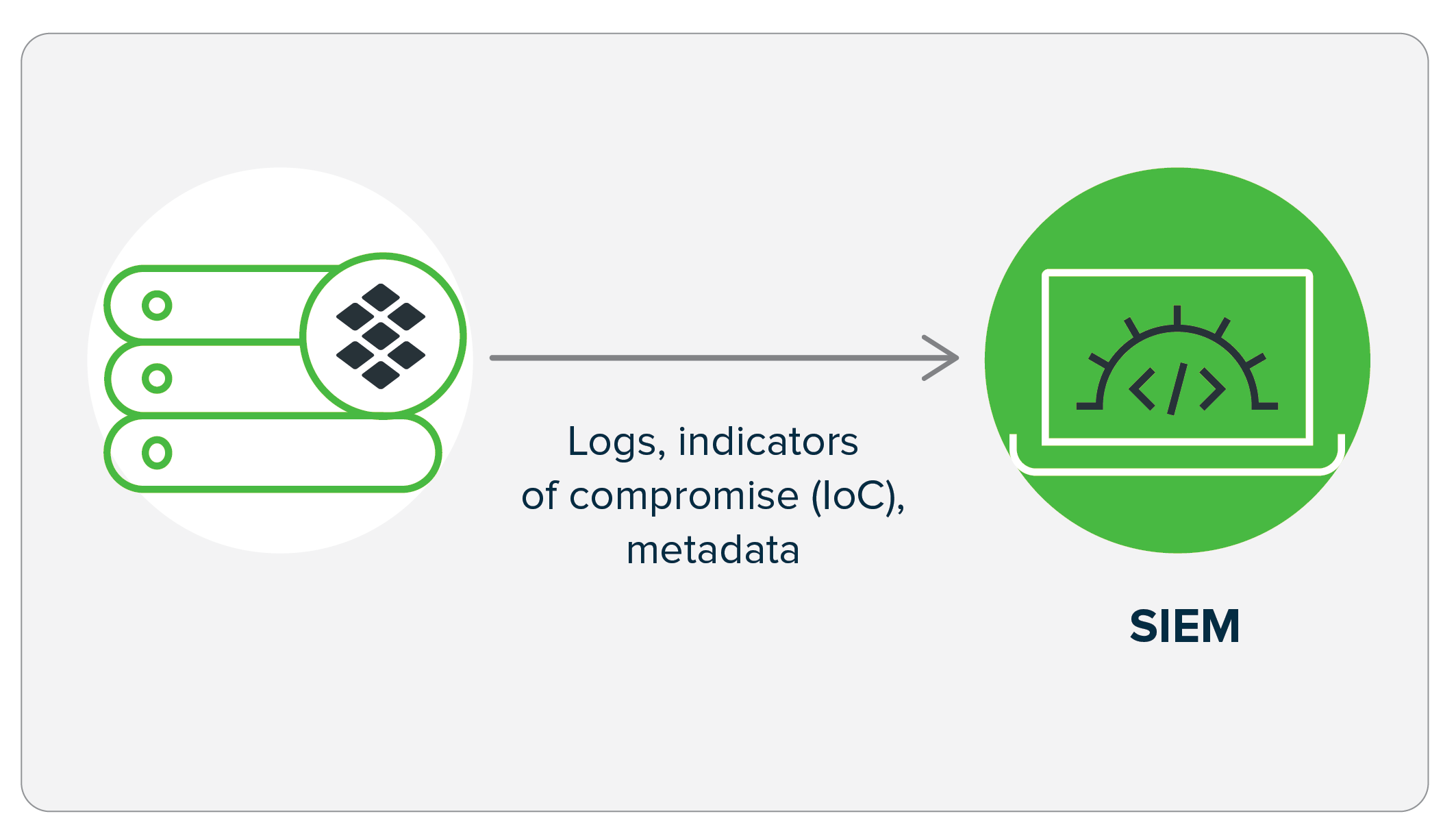 Vulnerability
management
Infoblox sends information on IP addresses, network devices and malicious events to vulnerability management. Vulnerability management uses that information to automatically trigger scans, enabling easier compliance and faster remediation.
Benefits:
Provides near-real-time visibility into new devices as they join the network
Automates and accelerates response to network changes and malicious events
Improves ROI of existing security investments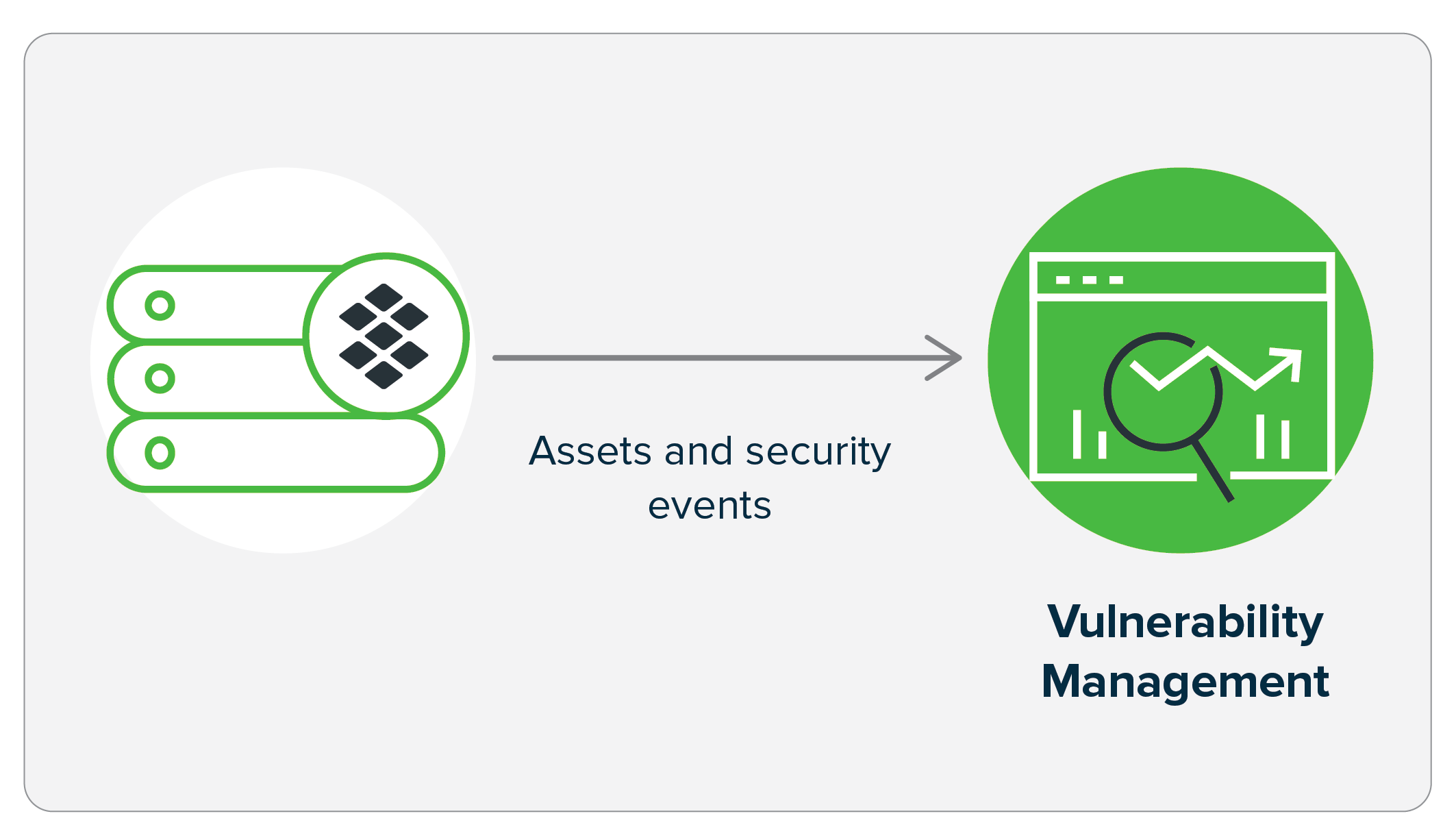 Network Access Control
(NAC)
Infoblox provides information on IP addresses, network devices and DNS security events. NAC solutions can use that information to get context to better prioritize threats and take more immediate action (such as taking the device off the network) to shorten time to containment.
Benefits:
Expands visibility into network infrastructure, users and devices
Provides vital context for threat prioritization
Enables consistent policy enforcement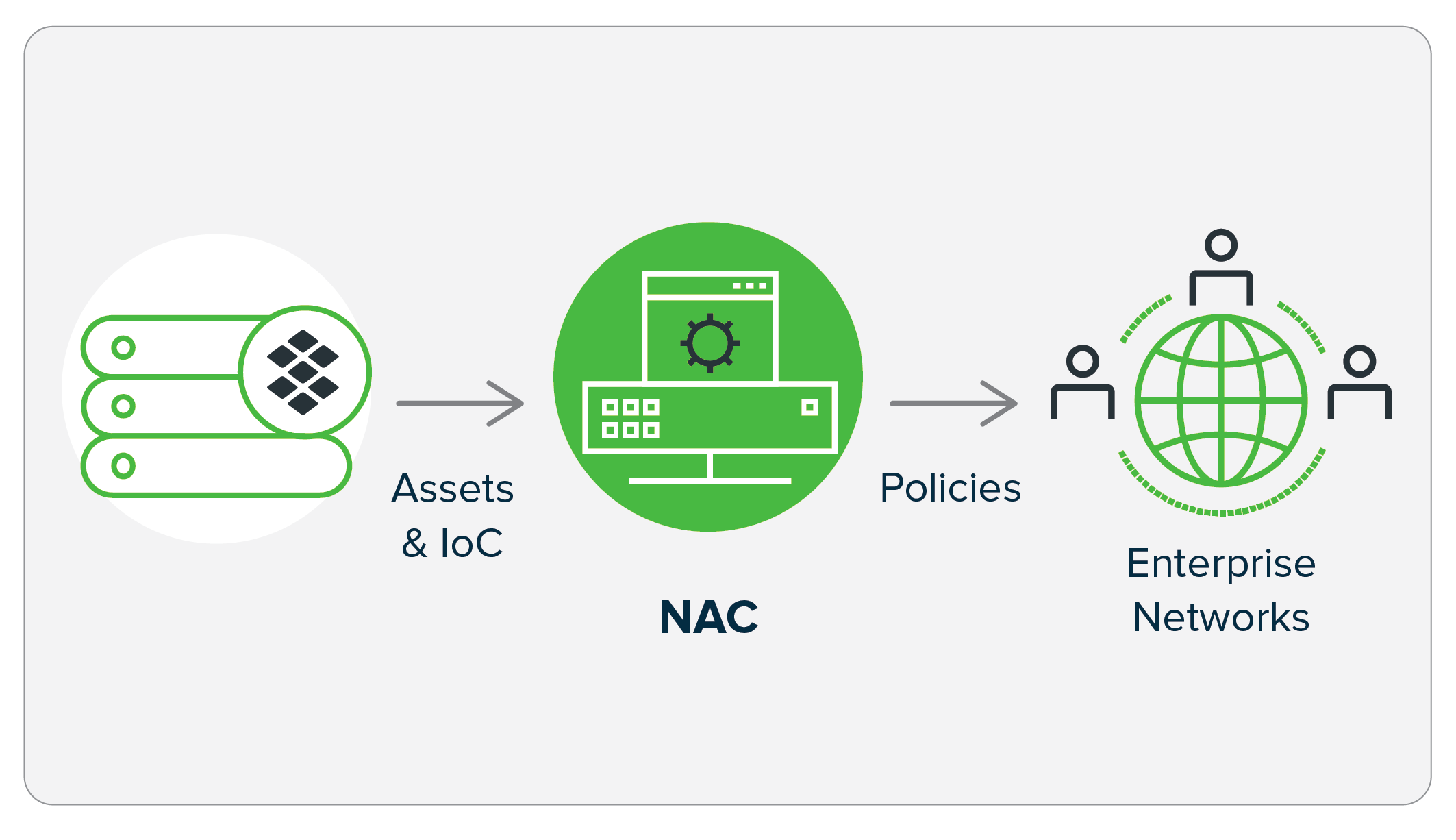 Next-Generation Endpoint
Security
Infoblox detects DNS-based malware communications and informs next-generation endpoint security technologies. These products can identify malicious processes, quarantine the endpoint or take other actions. For added protection, endpoint security solutions can incorporate Infoblox client agents.
Benefits:
Quickly identifies and prevents DNS-based endpoint communications to malicious domains
Automatically responds to endpoint threats, reducing dwell time
Enables mass deployment of Infoblox endpoint agent for DNS security and streamlines workflows
Next-Generation Firewall
(NGFW)
NGFW receives malicious hostnames, IP addresses and URLs from Infoblox TIDE. NGFW enables customers to block or monitor threats.
Benefits:
Reduces the number of alerts security teams must review
Improves situational awareness for network and security organizations
Improves overall security posture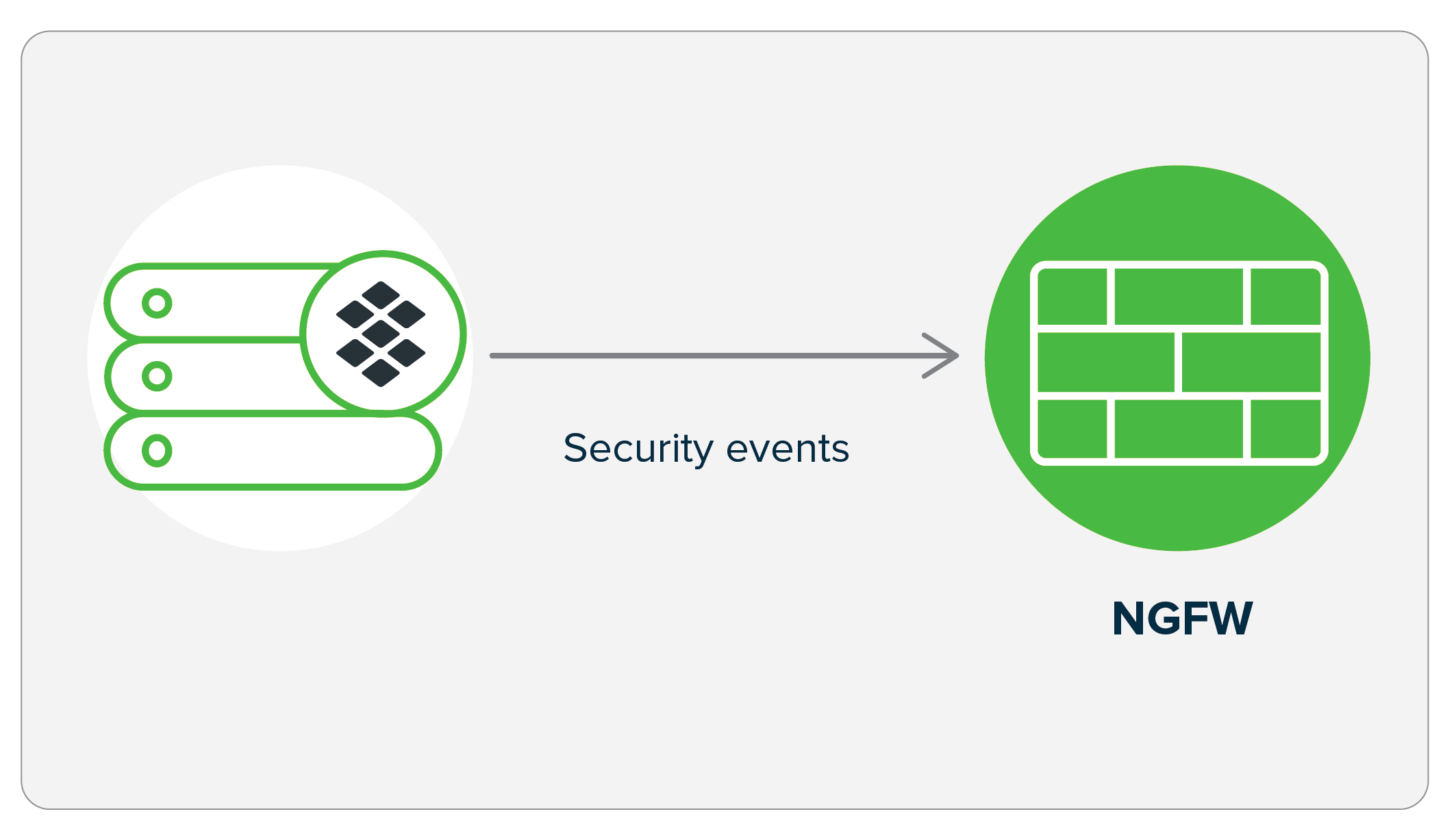 Web
Gateway
BloxOne Threat Defense blocks DNS-based data exfiltration, as well as DNS requests to malicious domains before forwarding the traffic to McAfee Web Gateway. The web gateway then scans traffic for further inspection with URL filtering, SSL and more.
Benefits:
Unifies domain blocking and HTTP security for broader protection
Speeds detection of malicious traffic originating from infected endpoints, regardless of its location
Compliments web gateway with DNS based threat intelligence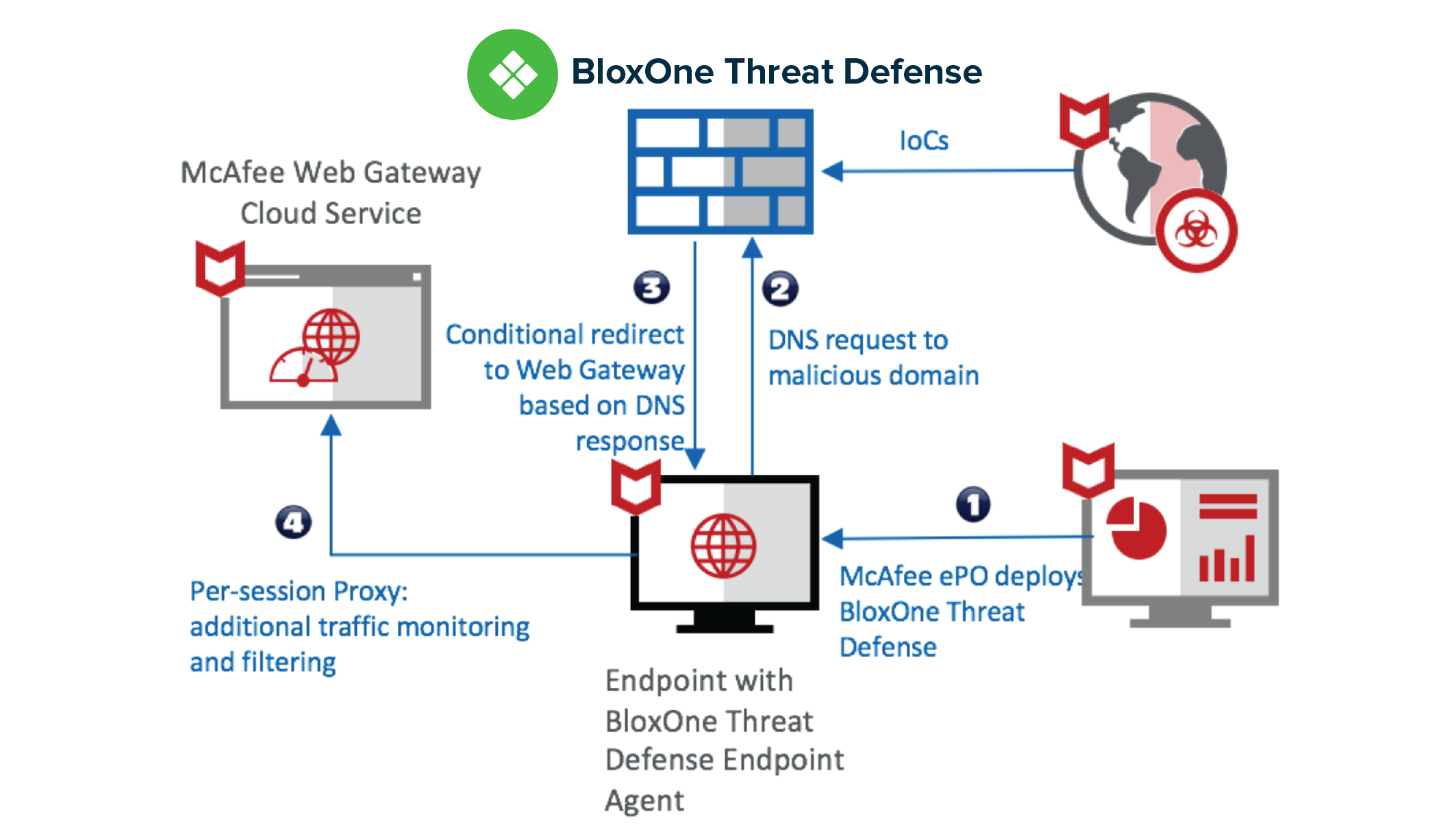 ITSM, ITOM and Security
Operations
Infoblox sends information on new devices, networks and IP addresses to ITSM, ITOM and Security Operations. Network and security administrators gain a consolidated view of all the device and event information Infoblox discovers.
Benefits:
Provides at-a-glance dashboard views into devices and endpoints joining and leaving the network
Enables proactive identification of network issues to accelerate response to network changes and security events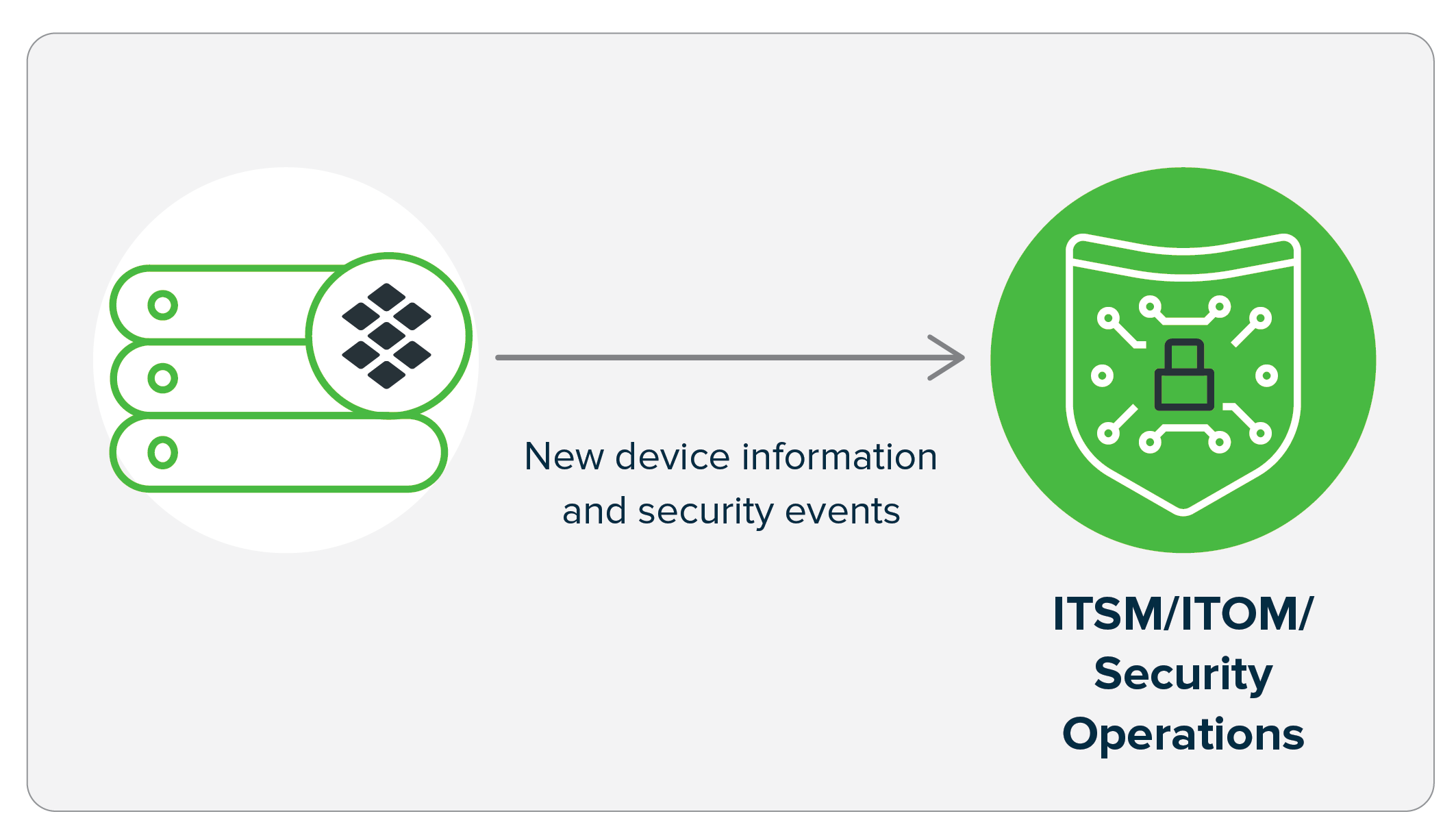 Security Orchestration, Automation and Response
(SOAR)
SOAR solution receives information on IP address, network devices and malicious events from Infoblox. SOAR uses that information to block/unblock/check domain and check information about IP/host/network/domain in IPAM. Infoblox automatically enriches IPAM with data from security tools and events.
Benefits:
Integrates disparate security tools and provide vendor-neutral threat intelligence for all devices
Automates and produces faster response with the full set of threat intelligence APIs
Enhances and improves incident response with better threat intelligence
Improves security processes by integrating with other systems via SOAR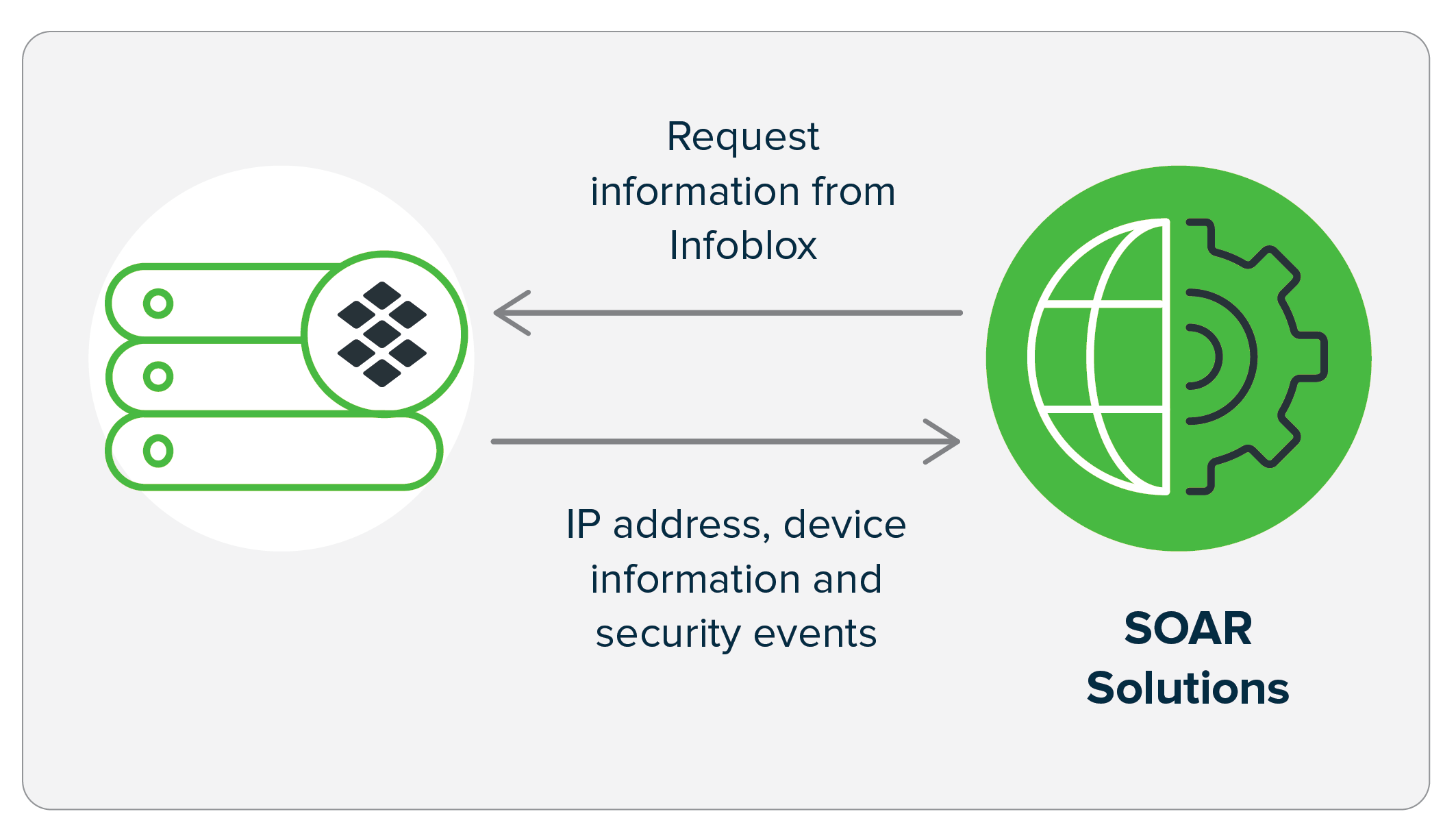 BloxOne® Threat Defense
Quickly deploy on-premises, cloud or hybrid DNS-layer security everywhere
BloxOne® Threat Defense
Quickly deploy on-premises, cloud or hybrid DNS-layer security everywhere
NIOS DDI
Unify DNS, DHCP and IPAM across on-premises and cloud data centers
NIOS DDI
Unify DNS, DHCP and IPAM across on-premises and cloud data centers
Advanced DNS Protection
Protect enterprise DNS infrastructure to ensure maximum uptime
Advanced DNS Protection
Protect enterprise DNS infrastructure to ensure maximum uptime
Learn how Infoblox can help with
your cybersecurity