Modernize and secure

networks that serve the public
Cloud-enable the delivery of digital services for public health, education and state and local government
Get the
secure, resilient and flexible

network your constituents demand
The pandemic has had a profound effect on everyone everywhere. Nowhere more so than with the public entities that directly impact daily life. Whether you're in public health, higher education or state and local government, your network is more important than ever to your constituents. Making your network easier to manage, more secure and future ready is every bit as important. That's what Infoblox makes possible.
Infoblox
SLED solutions

include:
Public Health and Human Services
Public Health and Human Services
Accelerate digital transformation and safeguard patient data
Higher Education
Enable hybrid learning, protect student safety and automate compliance
State and Local Government IT
State and Local Government IT
Stop breaches and ransomware attacks, support remote work and speed cloud adoption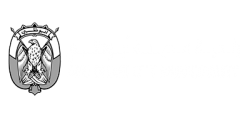 "We needed a complete cybersecurity solution that would automatically detect and prevent threats in real time under a single security platform to protect our sensitive data and users. . . . Infoblox provides our team with an integrated set of solutions that we can easily monitor, manage and report on from a single platform."
Ahmed Abdulsamad Al Hammadi, IT Department Manager at Abu Dhabi City Municipality
Want to see

how Infoblox can help you serve the public good?