Security Experts Say "Hack No!" to Cyber Threats
Get key DNS insights for securing today's networks
October 25 at 9:30am PDT/12:30pm EDT
Register for this live broadcast to get valuable insights from top experts in the cyber security industry. Specialists from IDC, MGM Resorts International, McAfee, and Infoblox will share the latest thinking on the most effective ways to stop cyber crime. Attend and learn:
Why DNS is the key to fighting back against cyber attacks
The risks your network faces from fast-rising DNS-based threats
Best practices to protect and secure your network
By submitting this form, I agree that I want to receive electronic communications from Infoblox. I also agree that I've read & accepted Terms & Conditions and Privacy Policy.
Please note, EU & EEA residents must actively confirm consent before we can send resources, tools and valuable information.
"Hack, No!": Back by Popular Demand
In our first "Hack, No!" event this past June, a panel of leading cyber security experts shared key perspectives on protecting organizations from rising cyber threats. The response was so overwhelming that we're doing it again.
If you missed the first event, here's your chance to get the inside information you need to stay ahead of cyber villains and avoid becoming the next news headline.
This 60 minute live broadcast will include an interactive panel discussion hosted by Infoblox Cricket Liu, Chief DNS Architect, Brad Bell, Infoblox CIO, Scott Howitt, SVP/CISO of the MGM Resorts International, as well as experts from IDC and McAfee. All will share their strategies for saying, "Hack, No!" to cyber threats.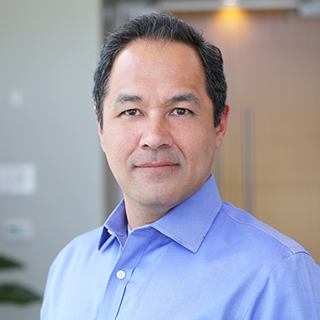 Cricket Liu
CHIEF DNS ARCHITECT, INFOBLOX
Cricket is one of the world's leading experts on the Domain Name System (DNS), and serves as the liaison between Infoblox and the DNS community. Before joining Infoblox, he founded an Internet consulting and training company, Acme Byte & Wire, after running the hp.com domain at Hewlett-Packard. Cricket is a prolific speaker and author, having written a number of books including "DNS and BIND," one of the most widely used references in the field, now in its fifth edition.
Brad Bell
SENIOR VICE PRESIDENT & CHIEF INFORMATION OFFICER, INFOBLOX
Brad is a veteran technology executive with over 25 years of experience leading global organizations in the high-tech industry. Prior to Infoblox, he led the Global Infrastructure and Service Management/Support function at Microsoft. Brad also served as the CIO for Sonos Inc. and spent 17 years at Cisco leading various global infrastructure teams with progressively broader leadership responsibility including driving Consulting Services and WebEx Customer Success.
Scott Howitt
SVP, CISO, MGM RESORTS INTERNATIONAL
Scott Howitt serves as the Senior Vice President and Chief Information Security Officer at MGM Resorts International. He is responsible for coordinating risk and security efforts companywide that are consistent with regulatory and legislative requirements as well as corporate strategy and policy. With a background of more than 25 years of experience in aligning information technology (IT) with business strategies and initiatives at both Fortune 100 and Internet start-up environments.
Chris Kissel
RESEARCH DIRECTOR, IDC
Chris Kissel is Research Director in IDC's Security Products group, responsible for cybersecurity technology analysis, emerging trends, and market share reporting. Chris' primary research areas are identity access management (IAM) and security and vulnerability management (SVM) platforms. His cybersecurity research extends beyond premises-based solutions and also includes the establishment of identity across heterogeneous networks (including cloud environments), and the role of analytics pertaining to SVM. Chris is also a frequent speaker, presenter, and moderator at industry conferences and contributor to major business and technology media outlets.
Mark Mastrangeli
LEAD ARCHITECT, MCAFEE SECURITY INNOVATION ALLIANCE
Mark is the Lead Architect supporting McAfee Security Innovation Alliance ecosystem of technology partners. Mark's focus is on driving better holistic integrated security architectures that deliver security outcomes to organizations regardless of the mix of vendor solutions at play. Mark has more than a decade of experience in enterprise IT Security. He has a deep expertise in Industrial Control System Cyber Security methodologies and technology and formerly was the Co-Lead of the Security working group for Intel Corp's Energy team developing Software Defined Industrial Systems.