BloxOne® DDI:


Cloud-managed DNS, DHCP
and IPAM for modern networking
Simplify and automate IT
Orchestrate and automate DNS, DHCP and IP address provisioning across distributed locations from the cloud
Enhance network visibility
Enhance network visibility
Increase visibility into end users and devices across the network regardless of their location
Scale elastically
Quickly deploy DDI services where and when you need them to accommodate new devices and IP addresses
Minimize downtime with local survivability
Minimize downtime with local survivability
Provide direct connectivity to the Internet and cloud-based apps to all users with local DNS resolution
Ensure better end-user experiences
Ensure better end-user experiences
Reduce latency by connecting distributed locations to the nearest point of entry in the cloud for SaaS applications
Accelerate DevOps
Eliminate manual intervention and automate the provisioning of network services that DevOps services need to move at cloud speed
"BloxOne DDI from Infoblox is just so convenient. The fact that such an important service can be handled so easily is enough to convince me."
Thorsten Jelonnek, Lead IT Consultant, Department DNS—Data Center, Network & Security, msg group
"The BloxOne Platform is an ideal fit with our cloud-first IT strategy. It gives us the greater administrative efficiency and elastic scalability of a cloud-managed platform, which means we can easily accommodate business growth into the future."
North American infrastructure lead at the company, Global leader in plastics Centrally administer
core network services
For large-sized enterprises, legacy hub-and-spoke DDI solutions are harder to manage as operations grow increasingly distributed. With BloxOne DDI, you can integrate and centrally administer DDI across data center, cloud and branch locations.
Get a single point of DDI visibility and control
Scale DDI automatically and horizontally
Access consolidated views and template-based provisioning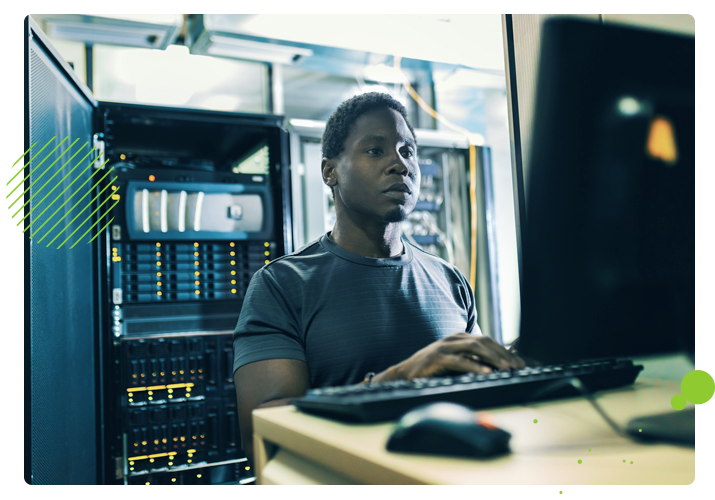 Rightsize

your DDI

Mid-sized organizations often lack the people and budgets required to manage traditional on-premises DDI implementations cost effectively. With cloud-managed BloxOne DDI, you deploy exactly what you need, when and where you need it.
Elastically expand DDI as your needs change
Centrally and remotely administer all DDI services from the cloud
Never overprovision DDI again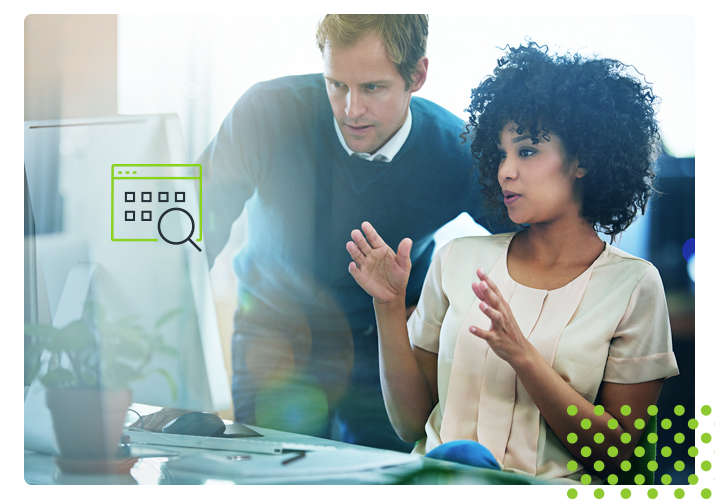 Ensure the
best experience

for end users

In traditional DDI deployments, end users in distributed locations connect to the Internet and the cloud through the data center. Should that connection go down, so does the Internet. With BloxOne DDI, you can:
Provide everyone with Direct Internet Access no matter where they happen to be
Ensure always-on availability for network access
Take advantage of local DNS resolution to ensure all traffic goes to the closest Internet breakout for cloud applications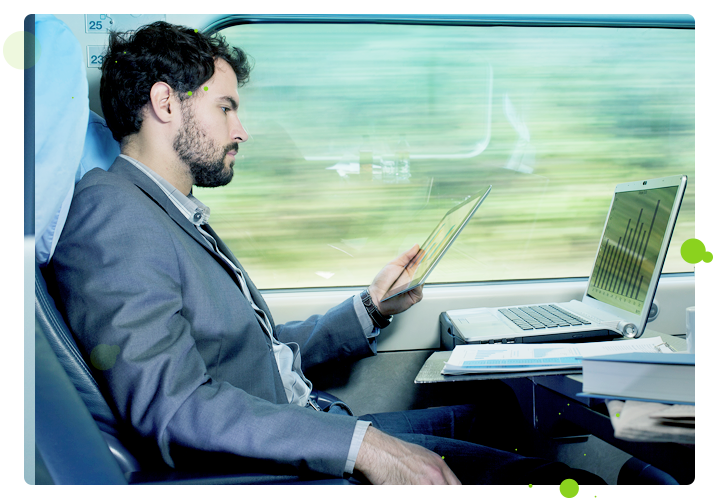 Centralized operations across locations
BloxOne DDI provides a cloud-managed interface for automated DNS, DHCP and IP address management, and policy control across multiple locations.
Elastic scale
BloxOne DDI can scale by the thousands using any combination of hardware appliances, VMs or containers—all centrally managed. In addition, organizations can add BloxOne DDI appliance licenses one at a time in a site as the local demand for DNS/DHCP capacity dictates.
Zero-touch provisioning (ZTP)
ZTP automates and vastly simplifies the deployment of BloxOne DDI at scale. BloxOne DDI appliances "phone home" to authenticate, download and deploy configurations globally across all remote sites.
Flexible deployment
BloxOne DDI is available as a virtual machine (VM) on VMware and as a container on Docker. A hardware appliance is optionally available for purchase from Infoblox.
Distributed
Enterprise
Elevate cloud experiences in any location
Distributed Enterprise
Elevate cloud experiences in any location
Accelerate
Office 365
Performance
Ensure fast, reliable user experiences
Accelerate Office 365
Ensure fast, reliable user experiences
Extend DDI

security and agility

Combine BloxOne DDI with companion Infoblox capabilities
Harden security with

BloxOne Threat Defense
Protect people and devices everywhere
Enhance

DDI flexibility
Combine the best of on-premises and cloud-managed DDI to maximize your agility
Learn how to
take DDI to the cloud