DON'T WAIT. WATCH IT TODAY.
Accelerating incident response: what automated visibility and threat context can do for you
NOW AVAILABLE TO VIEW ON DEMAND.
Held on January 13, 2021, this virtual event unites security expert Cricket Liu with cybersecurity veterans from Infoblox, SANS, ThreatQuotient and EagleView to discuss the most effective ways to accelerate incident response, and how increasing network visibility—especially with threat intelligence on context— can dramatically reduces time to remediation for incidents like Solarwinds.
Why attend this event? Hear from Cricket :
Watch Pre-recorded, On-Demand
Learn how to

automate visibility


and threat
intelligence to
respond faster.
It's no secret that responding to cybersecurity incidents just takes too long. Add to that the increasingly distributed nature of the modern workforce and time to remediation becomes even more challenging. In most situations, it's due to the lack of automated access to information that security teams need as soon as a breach is detected — information such as what parts of the network are affected, what devices are breached, or what's the nature and severity of the attack.
In this fast-paced discussion on topics like DNS-layer security and even the Solarwinds attack, Cricket Liu, Infoblox Director of Product Marketing Srikrupa Srivatsan, SANS Analyst Matt Bromiley and ThreatQuotient's Jonathan Couch will detail best practices on what key ingredients security pros need to accelerate incident response, as well as how to automate that process to ensure long term success. You'll also hear how Infoblox customer and EagleView CISO Chris Burch has deployed BloxOne Threat Defense to modernize their remote network security posture.
With organizations rapidly moving workloads to the cloud and supporting a more distributed workforce than ever before, it becomes harder and harder to gain visibility of everything that's part of their networks, let alone secure them. Watch this and you'll learn how organizations can use data that is already generated as part of their core network services to gain that visibility. And how to automatically marry that data with threat intel context to help security operations teams triage faster and respond to threats with greater speed and efficacy, no matter where the compromise is.
What key security controls help accelerate incident response
How key security controls like DNS Security can help mitigate a hack like Solarwinds
How to improve visibility of attacks at the edge
The best approach to aggregating threat context intelligence
Strategies on how to automate the flow of this critical intel
How EagleView uses BloxOne® Threat Defense to protect users
How Infoblox and ThreatQuotient improve incident response velocity
If you are responsible for all or part of your organization's technology infrastructure as a networking, security or IT manager, or if you are concerned about your organization's security, this event is for you.
Network Security Managers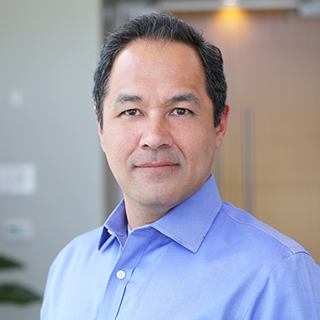 Cricket Liu
Director of Product Marketing, Infoblox
Cricket is one of the world's leading experts on the Domain Name System (DNS), and serves as the liaison between Infoblox and the DNS community. Before joining Infoblox, he founded an Internet consulting and training company, Acme Byte & Wire, after running the hp.com domain at Hewlett-Packard. Cricket is a prolific speaker and author, having written a number of books including "DNS and BIND," one of the most widely used references in the field, now in its fifth edition.
About Key Sponsor:
Infoblox
Infoblox is the leader in enabling next-level network experiences through its Secure Cloud-Managed Network Services. We bring bringing next-level simplicity, security, reliability and automation to on-premises, cloud and hybrid networks, managed through a single pane of glass. Infoblox has 8,000 customers, including 350 of the Fortune 500, representing 50 percent market share for core network services. More at www.infoblox.com.
Accelerating
Incedence Response: What
automated visibility

and threat context can do for you
Save
Your Spot

Today

Please complete the form below to register.
By submitting this form, I confirm that I have read and agree to be bound by the terms in the Privacy Policy and Terms & Conditions, subject to applicable law. I understand that I may request to have my data removed from the Infoblox database at any time.