What is Sarbanes-Oxley Act (SOX)?
The Sarbanes-Oxley Act (SOX) of 2002 (Pub.L. 107-204, 116 Stat. 745, enacted July 30, 2002), also known as the "Public Company Accounting Reform and Investor Protection Act" (in the Senate) and "Corporate and Auditing Accountability and Responsibility Act" (in the House) and commonly called Sarbanes–Oxley, Sarbox or SOX, is a United States federal law enacted on July 30, 2002, which set new or enhanced standards for all U.S. public company boards, management, and public accounting firms. It is named after sponsors U.S. Senator Paul Sarbanes (D-MD) and U.S. Representative Michael G. Oxley (R-OH). The bill was enacted as a reaction to a number of major corporate and accounting scandals including those affecting Enron, Tyco International, Adelphia, Peregrine Systems, and WorldCom. These scandals, which cost investors billions of dollars when the share prices of affected companies collapsed, shook public confidence in the nation's securities markets. SOX does not apply to privately held companies.
LEARN MORE ABOUT Sarbanes-Oxley Act (SOX) AND RELATED TECHNOLOGIES
FROM THE INFOBLOX COMMUNITY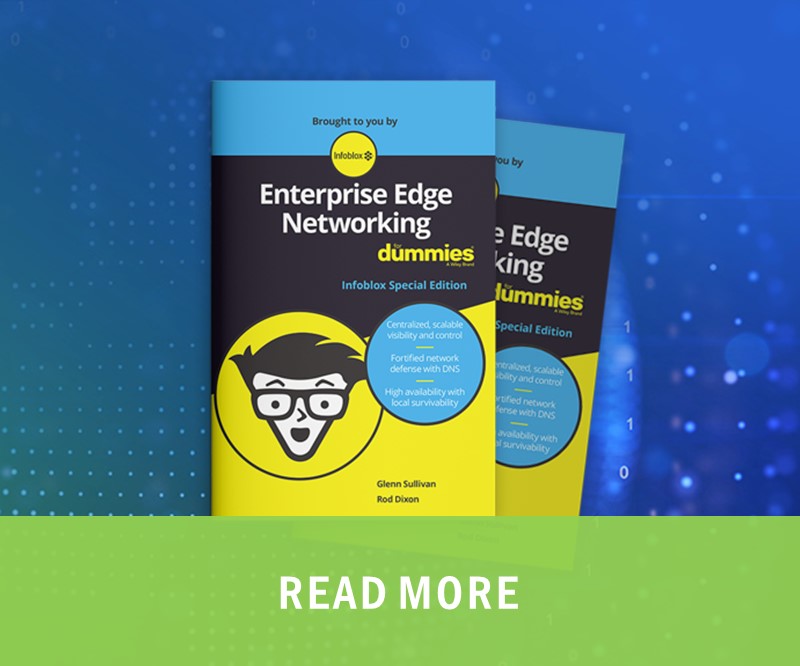 Infoblox is leading the way to next-level DDI with its Secure Cloud-Managed Network Services. Infoblox brings next-level security, reliability, and automation to on-premises, cloud and hybrid networks, setting customers on a path to a single pane of glass for network management. The recognized industry leader, Infoblox has over 13,000 customers, including 375 of the Fortune 500.
Let's talk
core networking

and

security