What is Layer 1 of The OSI Model: Physical Layer?
Layer 1 of The OSI Model: Physical Layer defines electrical and physical specifications for devices. The physical layer defines the relationship between a device and a transmission medium, such as a copper or optical cable. This includes the layout of pins, voltages, cable specifications, hubs, repeaters, network adapters, host bus adapters (HBA used in storage area networks) and more. The major functions and services performed by the physical layer are: 1) Establishment and termination of a connection to a communications medium. 2) Participation in the process whereby the communication resources are effectively shared among multiple users (for example, contention resolution and flow control). 3) Modulation, or conversion between the representation of digital data in user equipment and the corresponding signals transmitted over a communications channel; these are signals operating over the physical cabling (such as copper and optical fiber) or over a radio link.
LEARN MORE ABOUT Layer 1 of The OSI Model: Physical Layer AND RELATED TECHNOLOGIES
FROM THE INFOBLOX COMMUNITY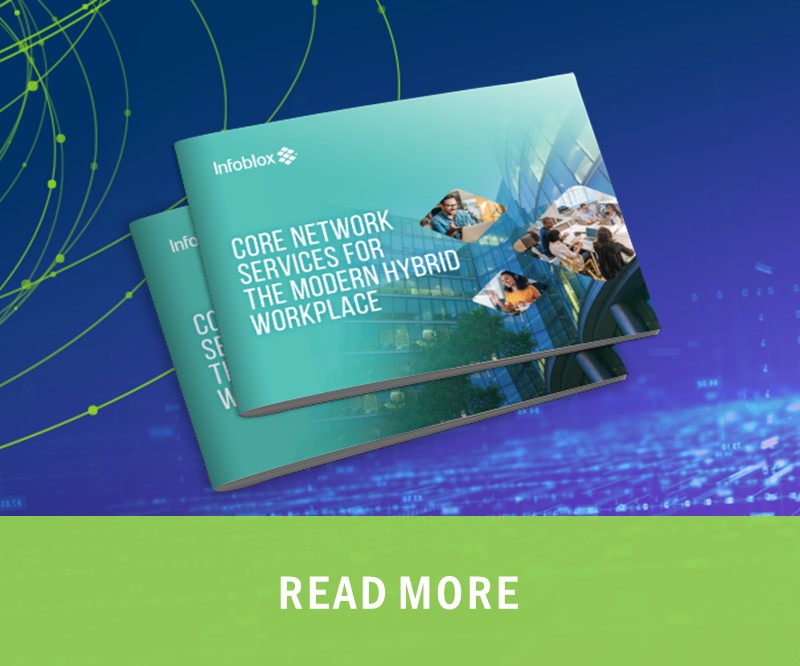 Infoblox is leading the way to next-level DDI with its Secure Cloud-Managed Network Services. Infoblox brings next-level security, reliability, and automation to on-premises, cloud and hybrid networks, setting customers on a path to a single pane of glass for network management. The recognized industry leader, Infoblox has over 13,000 customers, including 375 of the Fortune 500.
Let's talk
core networking

and

security