What is E.164 Number Mapping (ENUM)?
E.164 Number Mapping (ENUM) is a standard adopted by the Internet Engineering Task Force (IETF) that uses the Domain Name System (DNS) to map telephone numbers to web addresses or uniform resource locators (URL). The goal of the ENUM standard is to provide a single number to replace the multiple numbers and addresses for an individual's home phone, business phone, fax, cell phone, and email.
LEARN MORE ABOUT E.164 Number Mapping (ENUM) AND RELATED TECHNOLOGIES
FROM THE INFOBLOX COMMUNITY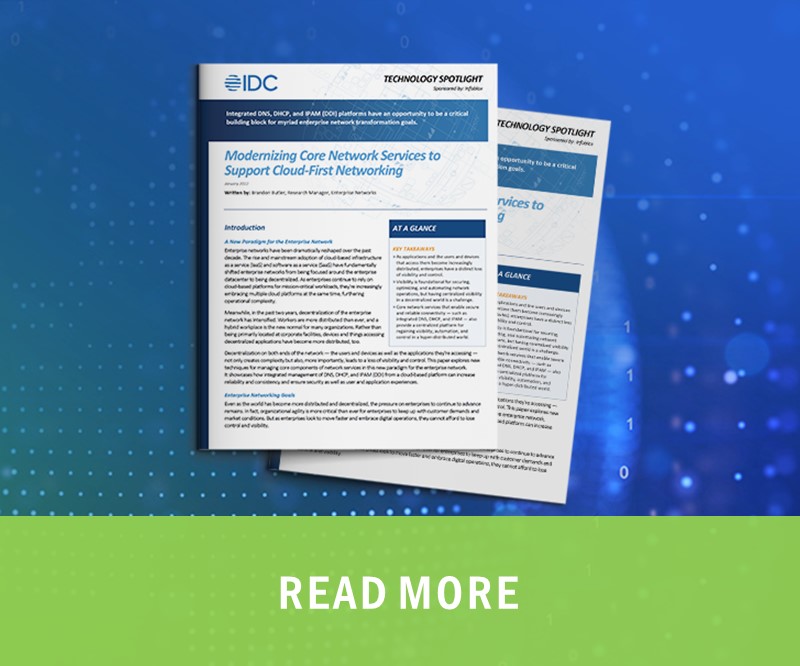 Infoblox is leading the way to next-level DDI with its Secure Cloud-Managed Network Services. Infoblox brings next-level security, reliability, and automation to on-premises, cloud and hybrid networks, setting customers on a path to a single pane of glass for network management. The recognized industry leader, Infoblox has over 13,000 customers, including 375 of the Fortune 500.
Let's talk
core networking

and

security