Application Programming Interface (API) is a set of rules and specifications that programs and platforms can follow to communicate with each other. An API can enable rapid and efficient actions and data exchange between different functions.
LEARN MORE ABOUT Application Programming Interface (API) AND RELATED TECHNOLOGIES
FROM THE INFOBLOX COMMUNITY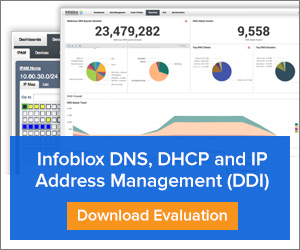 Infoblox is leading the way to next-level DDI with its Secure Cloud-Managed Network Services. Infoblox brings next-level security, reliability, and automation to on-premises, cloud and hybrid networks, setting customers on a path to a single pane of glass for network management. The recognized industry leader, Infoblox has over 8,000 customers, including 350 of the Fortune 500.