IPv6 Center of Excellence
Established to help our customers and potential customers meet these unique challenges, the Infoblox IPv6 Center of Excellence is dedicated to providing expert guidance, timely resources, and market-proven thought leadership through all the phases of IPv6 adoption and beyond.
We're not just restricting our efforts to IPv6. The CoE is focused on delivering the same guidance, thought leadership, and resources to other critical evolutionary technologies such as DNSSEC and SDN (or Software Defined Networking).
And whatever new changes happen to be brewing in networking technology, the Center of Excellence is dedicated to staying on the expert edge of such changes, helping our customers and potential customers effectively navigate them, and keeping their networks affordably and efficiently delivering organizational value.
IPv6 Center of Excellence Blog
Interact directly with the CoE team and discover the practical and theoretical aspects of IPv6. Infoblox's IPv6 experts write each post with the goals of making IPv6 adoption more manageable and accelerating the pace of IPv6 adoption worldwide.
Select your organization's adoption phase to get started:
DOCUMENTS, ARTICLES & BLOGS
DOCUMENTS, ARTICLES & BLOGS
DOCUMENTS, ARTICLES & BLOGS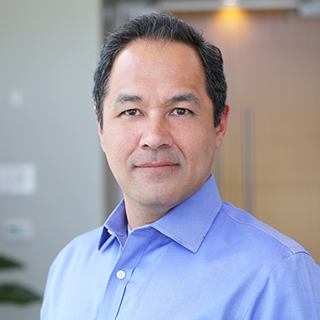 Chief DNS Architect, Infoblox
Cricket is one of the world's leading experts on the Domain Name System (DNS), and serves as the liaison between Infoblox and the DNS community. Before joining Infoblox, he founded an Internet consulting and training company, Acme Byte & Wire, after running the hp.com domain at Hewlett-Packard. Cricket is a prolific speaker and author, having written a number of books including "DNS and BIND," one of the most widely used references in the field, now in its fifth edition.
Scott Hogg – Advisory Board Member
Chief Technology Officer, HexaBuild
Scott Hogg is CTO and a co-founder of HexaBuild.io, an IPv6 consulting and training firm. Scott is a CCIE #5133 and CISSP #4610 with over 25 years of network and security experience. Scott actively works on cloud systems, possessing many AWS certifications along with the CCSK and CCSP cloud security certifications. Scott is the author of the A Cloud Guru course "Rapidly Deploying IPv6 on AWS". Scott is Chair Emeritus of the Rocky Mountain IPv6 Task Force (RMv6TF), and a member of the Infoblox IPv6 Center of Excellence (COE). Scott has authored the Cisco Press book on IPv6 Security and also writes for NetworkWorld.com.
Chief IPv6 Evangelist, Infoblox
Tom Coffeen is focused on the articulation of effective IPv6 adoption strategies as well as IPv6 adoption trends for customers, potential customers, and the public media. Prior to joining Infoblox, Tom was the VP of network architecture at the global CDN Limelight Networks where he led their deployment of IPv6. Tom brings sixteen years of network engineering and architecture experience to his role at Infoblox.