What is Dynamic DNS (DDNS)?
Dynamic DNS (DDNS) is the automatic updating of a DNS records in real time… DDNS keeps DNS records up-to-date when hosts and endpoints are added or removed to/from a network, ensuring that the DNS database is accurate and that DNS resources are used efficiently.
FROM THE INFOBLOX COMMUNITY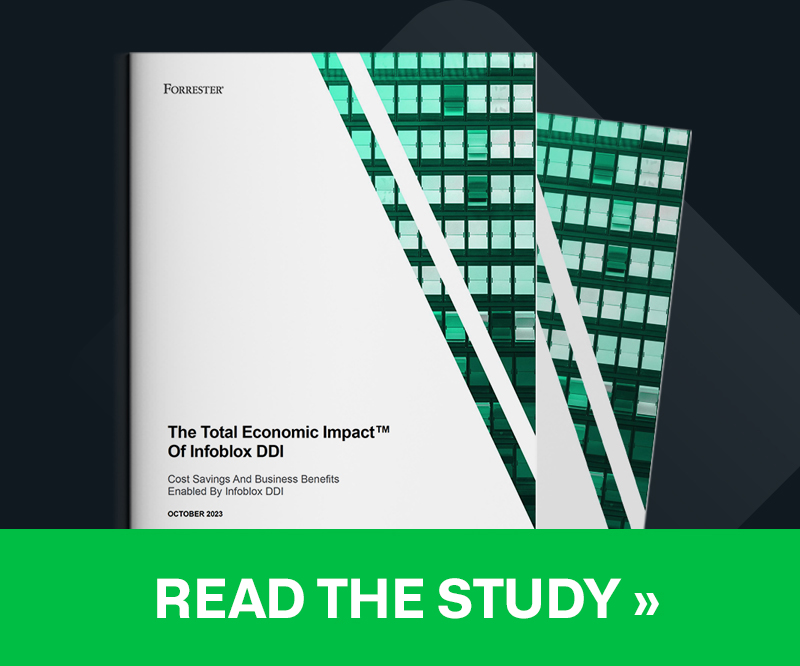 Infoblox unites networking and security to deliver unmatched performance and protection. Trusted by Fortune 100 companies and emerging innovators, we provide real-time visibility and control over who and what connects to your network, so your organization runs faster and stops threats earlier.
Let's talk
core networking

and

security