Cloud Computing refers to the logical computational resources (data, hardware, software) accessible via a computer network (through WAN or Internet etc.), rather than from a local computer. The online service can be offered from a cloud provider or it could be private organization's own. Users or clients can perform a task, such as word processing, mailing, with a client such as browser and with service provided through such cloud- based computational resources. Since the cloud is the underlying delivery mechanism, cloud-based remote applications and services may support any type of software application or service in use today.
LEARN MORE ABOUT Cloud Computing AND RELATED TECHNOLOGIES
FROM THE INFOBLOX COMMUNITY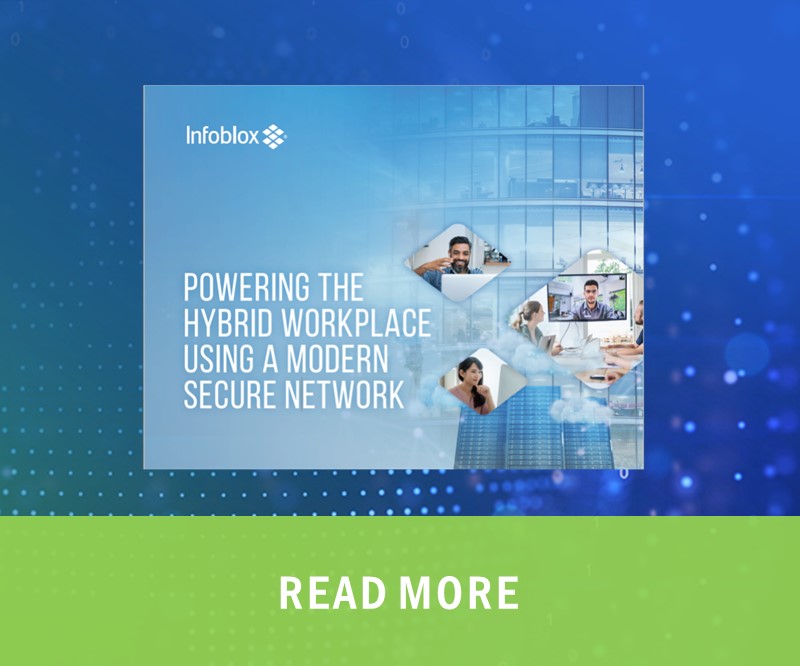 Infoblox is leading the way to next-level DDI with its Secure Cloud-Managed Network Services. Infoblox brings next-level security, reliability, and automation to on-premises, cloud and hybrid networks, setting customers on a path to a single pane of glass for network management. The recognized industry leader, Infoblox has over 13,000 customers, including 375 of the Fortune 500.
Let's talk
core networking

and

security