The Children's Internet Protection Act (CIPA) requires that K-12 schools and libraries use Internet filters and implement other measures to protect children from harmful online content as a condition for the receipt of certain federal funding, especially E-rate funds. It was signed into law on 21 December 2000 and was found to be constitutional by the U.S. Supreme Court on 23 June 2003. CIPA is one of a number of bills that the United States Congress proposed to limit children's exposure to pornography and explicit content online. Both of Congress's earlier attempts at restricting indecent Internet content, the Communications Decency Act and the Child Online Protection Act, were held to be unconstitutional by the U.S. Supreme Court on First Amendment grounds.
LEARN MORE ABOUT Children's Internet Protection Act (CIPA) AND RELATED TECHNOLOGIES
FROM THE INFOBLOX COMMUNITY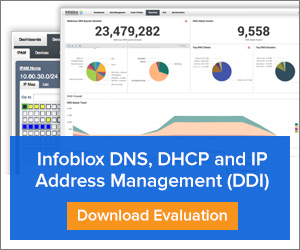 Infoblox is leading the way to next-level DDI with its Secure Cloud-Managed Network Services. Infoblox brings next-level security, reliability, and automation to on-premises, cloud and hybrid networks, setting customers on a path to a single pane of glass for network management. The recognized industry leader, Infoblox has over 8,000 customers, including 350 of the Fortune 500.