Abstract Syntax Notation One (ASN 1) is an interface description language for defining data structures that can be serialized and deserialized in a standard, cross-platform way. It's broadly used in telecommunications and computer networking, and especially in cryptography.
LEARN MORE ABOUT Abstract Syntax Notation One (ASN 1) AND RELATED TECHNOLOGIES
FROM THE INFOBLOX COMMUNITY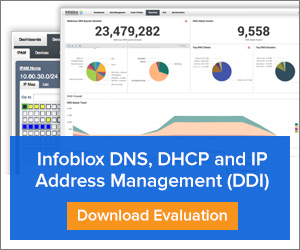 Infoblox is leading the way to next-level DDI with its Secure Cloud-Managed Network Services. Infoblox brings next-level security, reliability, and automation to on-premises, cloud and hybrid networks, setting customers on a path to a single pane of glass for network management. The recognized industry leader, Infoblox has over 8,000 customers, including 350 of the Fortune 500.