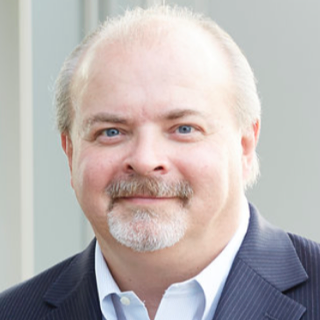 Victor Danevich

CTO of Systems Engineering, Infoblox
Victor Danevich is the CTO System Engineering at Infoblox where he manages the worldwide Pre-Sales System Engineering teams. In his current role, he responsible for bringing the voice of the customer and aligning or product development priorities with our Product Management and Engineering teams. He is an established Network Architect and Design Engineer with specialization in DNS, DHCP and IPAM (DDI) for large scale cloud and virtualization infrastructure technologies. His background and experience have helped hundreds of companies design and build highly secure DDI network services while reducing the risk and operational complexity. Prior to joining Infoblox, Mr. Danevich has held senior management positions at Storage Networks, International Network Services, Ernst & Young LLP, Harvard University and Lockheed Sanders.
Kanaiya Vasani

EVP of Products & Corporate Development, Infoblox
Kanaiya Vasani is the Executive Vice President, Products and Corporate Development at Infoblox. Over the course of Kanaiya's career, he has held leadership roles in a broad array of corporate functions including strategy and corporate/business development, product management and marketing, and general management and R&D, in a variety of organizations ranging from early stage startups to large multi-billion dollar public companies. Presently he runs the Products and Corp Dev organization at Infoblox, driving its transition to SaaS and expansion into new adjacencies including security, analytics, and cloud. Executive Vice President, Products and Corporate Development at Infoblox
Jesper Andersen

President and Chief Executive Officer, Infoblox
A seasoned networking and software industry executive with a track record of building large businesses, Jesper is the leader of Infoblox, responsible for the company's continuing growth and innovation. Prior to joining Infoblox in December 2014, he served in a number of roles at Cisco Systems, including senior vice president for network management. Previously, he held senior management positions at Oracle, PeopleSoft, Pivotal Software and Computer Resources International.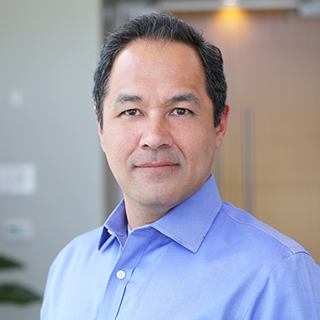 Cricket Liu

Chief DNS Architect, Infoblox
Cricket is one of the world's leading experts on the Domain Name System (DNS), and serves as the liaison between Infoblox and the DNS community. Before joining Infoblox, he founded an Internet consulting and training company, Acme Byte & Wire, after running the hp.com domain at Hewlett-Packard. Cricket is a prolific speaker and author, having written a number of books including "DNS and BIND," one of the most widely used references in the field, now in its fifth edition.
Dr. Cherif Sleiman

Senior VP International Business, Infoblox
Dr. Cherif Sleiman, Senior Vice President International Business at Infoblox, is responsible for driving the strategy and growth for the region. Prior to joining Infoblox, he worked at Cisco Systems as Managing Director leading the Enterprise and Advanced Technologies Lines of Business for the MEA region. Sleiman has also served as Chief Technology Officer of the Enterprise Business Unit at Nortel Networks where he was responsible for R&D strategy for a variety of technology areas including Routing, Switching, Optical, Wireless LAN, IP Telephony, and Security.
Anthony James

VP of Products, Infoblox
Anthony James is a seasoned technology and marketing executive bringing in 20+ years of marketing and product experience in the cybersecurity industry, Anthony leads as Infoblox's VP of Product Marketing. He has held multiple executive leadership roles in Marketing and Product Management across a variety of security startups and well-known organizations, including FireEye, Fortinet, Cyphort and TrapX to name a few. With his unique ability to dive deep into technology, he is able to develop messaging and marketing strategies with high value and differentiation, and has a proven track record of increasing market share for companies of all sizes. Anthony holds an associate's degree in Computer Science from the Sydney Institute of Technology in Australia, where he began his career before migrating to the San Francisco Bay Area in 1999 to drive innovation within the Silicon Valley scene.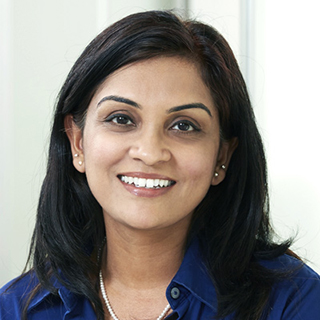 Krupa Srivatsan

Director of Product Marketing, Infoblox
Krupa Srivatsan is Director of Product Marketing at Infoblox. She has 18 years of experience in technology in various roles including software development, product management and product marketing. Currently, she is responsible for messaging, positioning and bringing to market Infoblox's security solutions that ease security operations and provide DNS based security. She has an MBA from University of California, Haas School of Business and a Computer Science Engineering degree.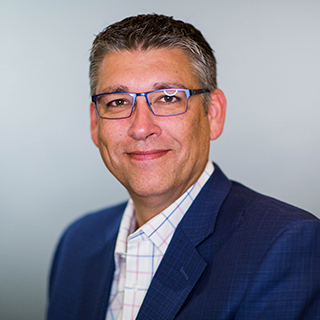 Chris Usserman

Principal Systems Engineer, Infoblox
Chris Usserman is a principal threat intelligence subject matter expert with Infoblox bringing 29+ years of combined intelligence and cyber operations experience. He currently assists clients with understanding and incorporating cyber business intelligence to mature client cyber security programs. Chris's focus is on US government, followed by commercial ventures. Chris has been invited on numerous occasions to speak on the subject of DNS and cyber security at conferences around the world. Prior to Infoblox, Chris worked at iSIGHT Partners for over 3 years as a Sr. Director, Applied Intelligence, and Director, Government Programs. Chris was also a Lead Research Scientist at Lockheed Martin's Advanced Technology Laboratories, and in parallel, 20+ years in the US intelligence community.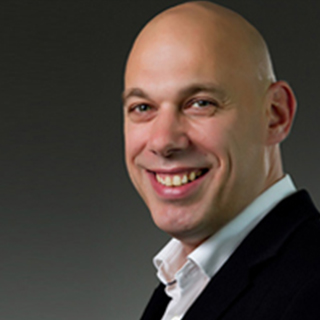 Craig Sanderson

VP of Security Products, Infoblox
Craig Sanderson is the VP Product Management of Product Management for Infoblox security solutions. Craig has been in the security industry for 22 years in a number of roles including Technical Consultant, Solution Architect, Product Manager and Business Development manager. Having worked on a range of security technologies, Craig is now focused on developing solutions that prevent the abuse of DNS and enabling customers to leverage their network infrastructure to better secure their data, assets and people.
Gary Cox

Technology Director, Western Europe, Infoblox
Gary Cox – Technology Director, Western Europe. Gary Cox is an IT Professional with over 20 years of experience working across multiple verticals including public sector, media and service providers. He joined Infoblox in 2010 to work with major accounts and currently leads a team of systems engineers.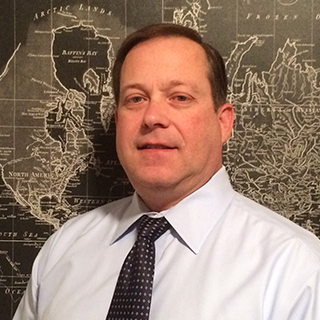 Sean Tierney

Director of Cyber Intelligence, Infoblox
Sean Tierney is the VP of threat intelligence at Infoblox. As a former cyber defense expert for institutions like Morgan Stanley, UBS and JPMorganChase, Sean can speak to how today's modern cyberattack lifecycle has evolved and is continuing to evolve – especially in light of the increased amount of connected devices plaguing enterprises' networks (especially in terms of Shadow IoT). Sean can speak in-depth from his first hand experiences on the front lines of safeguarding organizations on the evolution of DDoS attacks, and how they are growing in strength and number in today's time, and how to properly implement an effective DDoS defense strategy.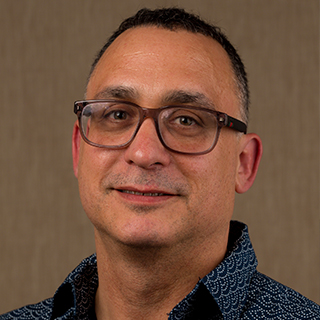 Michael Katz

Security Specialist, Infoblox
Michael Katz is a Security Specialist at Infoblox. Michael has been in the security industry as an Entrepreneur, Account Manager and subject matter specialist for over twenty years. Michael founded RAE Internet in 2000, an anti-virus distributor focused on bringing international anti-virus firms to the US market. Subsequently, Michael founded Mailspect, an email security platform for anti-virus, anti-spam, email content filtering, archival and advanced workflow services. Katz followed-up Mailspect with Match-My-EMail, an email business intelligence and sales workflow SaaS. Michael worked in Global Financial account management roles at Cisco, Juniper, Infoblox, A10 and Anomali. Michael was a Systems Engineer IV and a Consulting Systems Engineer at Cisco from 1995-2002 in the New York City financial, cable and service provider markets. Michael holds a Bachelor's degree in Music from the University of Miami and a Master's degree in Hard Work.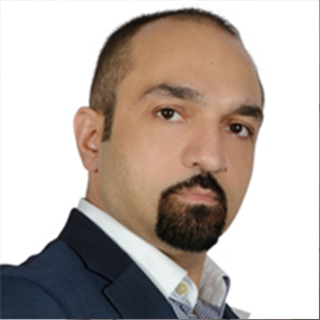 Ashraf Sheet

Regional Director Middle East & Africa, Infoblox
Mr. Ashraf Sheet is the Regional Director, Middle East, Africa & Turkey for Infoblox, the global leader in DDI and Secure Network Control. Ashraf is a security expert in the Middle East and has been in the Network and Security Industry for the past 17 years during which he held various progressive roles including a senior security consultant, leader for Managed Security services, and head of Security Business Unit for local and multinational companies. Throughout his career he managed to capture various knowledge covering networking, systems, and security across different vendors which made him a trusted advisor to many critical customers in the banking, energy and government sectors.
Geoff Horne

Director of WW SME Group, Infoblox
Geoff Horne is the Director of WW SME Group at Infoblox. He is an Architect and Systems Analyst, and involved in the design and integration of high performance computing & communications based systems. He is currently a Distinguished Engineer and Senior Manager of SMEs for Infoblox Inc. where he is responsible for design, development and securing of systems for large scale Network Intelligence Infrastructures for Fortune 500 companies.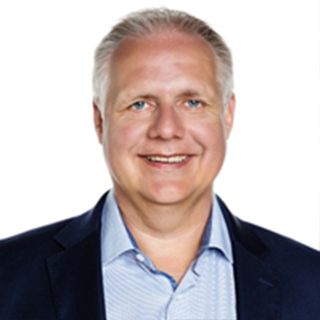 Frank Ruge

Vice President EMEA, Infoblox
Frank Ruge is the Vice President EMEA at Infoblox. He has joined Infoblox as Director Sales for the Central region in Europe. Previous to this position, Frank worked in two startups – one for high definition video conferencing as VP education & healthcare for EMEA, and in a German startup to scale business internationally into EMEA and the US. Prior to that, his career at Cisco Systems spanned nearly 16 years and has included roles in Business Development for European and Emerging Markets, Global Marketing responsibility for public sector, and a number of sales and account management positions in Germany and the US for education, state, federal authorities, and defense. Frank began his career with Cisco in 1996 as a Systems Engineer, so he has gained a perspective on all aspects of the business. Prior to joining Cisco, Frank worked at a research subsidiary of Deutsche Telekom and was responsible for the development of new services, and also held a position at the Technical University of Berlin, managing European research projects in collaboration (video, audio, data sharing).
Craig Koltonow

Vice President, Sales Americas West, Infoblox
Craig joined the Infoblox team over four years ago and is currently the VP of Americas West. He leads a team designed to help enterprises achieve reliable, secure, and automated networks that can keep up with the evolution of digital transformations. Prior to joining Infoblox, Craig held leadership positions at Riverbed Technology, Opnet Technologies, and Compuware.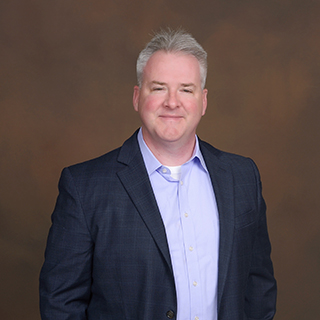 Chris Richardson

Senior Security Solutions Advisor, Infoblox
Chris Richardson has worked in the Anti-Fraud and Information Security Fields for over 15 years. Starting with IID (Internet Identity) in 2005, Chris built and managed the 24x7 External Threat Detection & Mitigation Team, supporting hundreds of customers and working with thousands of web hosts and registrars. Chris was part of the core leadership team that led IID's evolution into a leading distributor of timely, accurate, contextualized threat intelligence feeds that enhance existing Security deployments, and Chris has participated in several cross-sector working groups. In 2016, IID joined Infoblox to create holistic core network security solutions for customers in a variety of sectors.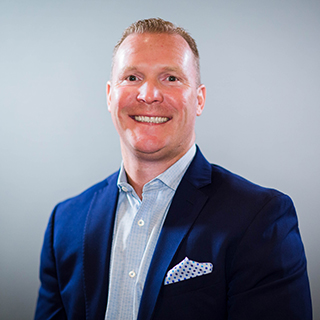 Jim Pickering

Vice President, Americas East & Latin America, Infoblox
Jim has been with Infoblox for nine years and is currently the VP of the Americas East and Latin America. Prior to Infoblox, Jim served as Vice President of North American Enterprise sales at Fortinet, Inc., a provider of network security appliances and a market leader in unified threat management. At Fortinet for 5+ yrs, Jim built the organization's enterprise sales division where he owned full responsibility for the strategy, execution and P&L of this operation. Prior to Fortinet, Jim was the regional sales manager at Juniper Networks for the North Central region, where he managed a $45 million operation and led the company's top US enterprise sales region worldwide.
Additionally, Jim is a technologist at heart. With 20 years of specialization in the information security market, he has a unique understanding of fundamental networking and information security technology. This has resulted in his ability to comprehend, articulate and effectively message some of today's most sophisticated security technologies into value propositions that help enterprises achieve their operational goals.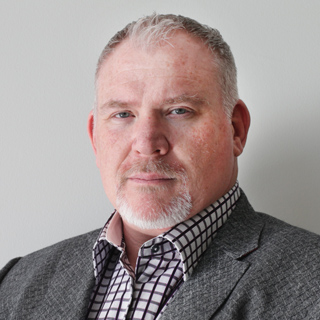 David Boles

Principal Security Specialist, Infoblox
David Boles is a 20-year Information Security Solutions Consultant veteran. David has helped many organizations create customized, real world solutions to address reducing overall information and cyber security risk and threats.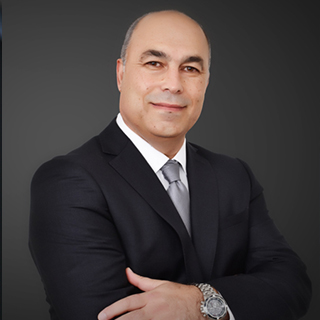 Ali Sleiman

System Engineering Director for MEA, Turkey, Infoblox
Ali Sleiman is the System Engineering Director for the Middle East, Africa & Turkey region at Infoblox, the global leader of DNS, DHCP and IP Address Management solutions. He is an accomplished technology professional with over 23 years of experience in IT. Prior to joining Infoblox, Ali played key roles in technical management at several leading technology companies and startups including Xerox, EDS, Pictometry International and most recently providing financial software and security solutions at ConServe. Ali has solid abilities to build professional relationships and develop people and align business with success. Ali received his B.S from State University of New York and is currently working on his MBA degree.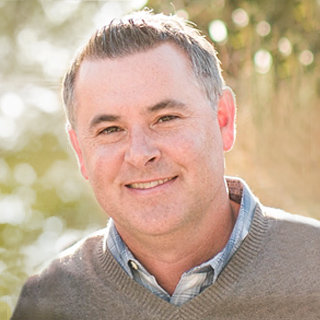 Chris Caron

Principal Security Sales Engineer, Infoblox
Chris Caron has been working as a Principal Security Sales Engineer at Infoblox for 7+ years. His responsibilities have involved product management and development, global field advisor, security enablement, and ecosystem integrations. He previously served as worldwide security sales engineer at Internet Identity (IID) tasked with anti-phishing takedowns, threat intelligence deployment, and malware mitigation solutions helping organizations protect both internal employees as well as external customers. He graduated from Pacific Lutheran University and currently resides in Tacoma, WA.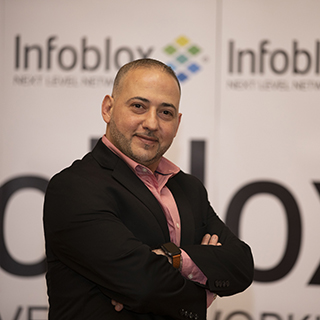 Ahmad Mubarak

Senior Sales Engineer, Infoblox
Ahmad Mubarak is a Senior Sales Engineer at Infoblox since May 2015. Prior to joining Infoblox, he worked at F5 Networks for two years as a Security Consultant. With more than 16 years of experience in IT Industry, Ahmad has held various roles in Pre-Sales in leading companies such as Nortel Networks, Avaya, Brocade Communications and F5 Networks. Ahmad is a Technical Sales-Oriented IT professional with solid experience in a wide range of platforms and solutions such as Network Security, Routing, Switching, Applications Delivery, Data Centers, Cloud, Automation, and DDI (DNS, DHCP, IPAM). Ahmad holds a Bachelor of Computer Engineering with distinction from University of Sharjah.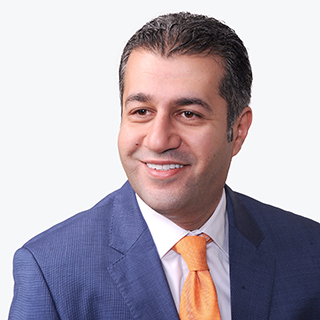 Ammar Ibrahim

Country Manager, Infoblox KSA
Ammar leads the Infoblox business in the Kingdom of Saudi Arabia since November 2015, responsible for Country Sales, Marketing and the Channel business. Prior to Infoblox, he was the Territory Manager for F5 Networks, an ADC market leader where he achieved significant territory growth and sustained strategic relationships with clients and channels at all levels. Ammar has more than 19+ years of experience in the IT Industry and has a track record of success with various high-profile technology companies in different leadership roles in Technical/Pre-Sales and Sales Management. He started his career as a Pre-Sales engineer with local Systems-Integrators and Bluecoat Systems from 1996-2006. He has also held Senior Management roles within Fluke Networks where he was responsible for sales and the channel business in KSA and was instrumental in establishing Fluke Networks as a major player alongside other Enterprise vendors in the Middle East market.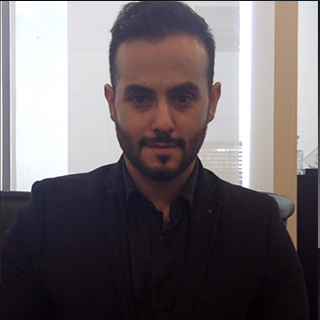 Mohammad Al Tenbakji

Pre-Sales Systems Engineer Infoblox KSA
Mohammad Al Tenbakji has been for Infoblox since 2016 and he is currently designated as a Pre-Sales Systems Engineer at Infoblox KSA. Prior to joining Infoblox, Mohammad worked for A10 Networks as a regional technical consultant for MEA covering pre-sales and post-sales for around 3 years in addition to several local systems integrators prior to A10 Networks. Throughout his career, he managed to capture various knowledge across different technologies which allows him to deliver added value consultancy to our valuable customers.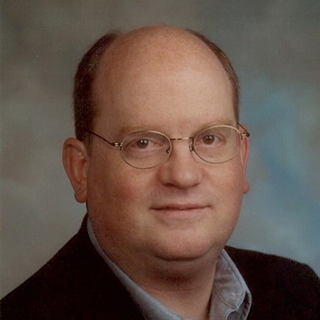 Bob Hansmann

Sr. Product Marketing Manager, Infoblox
Bob Hansmann has been in the cybersecurity field for over 20 years, working on the commercial, government, and vendor side of the conversation. He helped launch the industry's first security offerings for file servers and web gateways in the '90s as a product manager and continues to work on innovative security initiatives and best practices. Today, Mr. Hansmann is focused on making threat intelligence more actionable, automated, and quickly available across a broad spectrum of the security portfolio.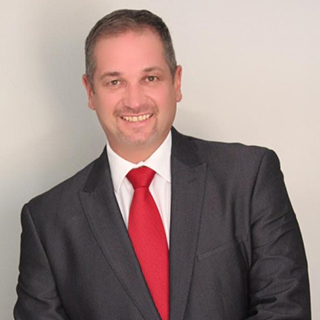 Dean Wolson

Country Manager, Africa, Infoblox
Dean Wolson is the Country Manager for Africa responsible for driving the overall business and growth for Africa. Prior to joining Infoblox, he worked at Cisco Systems as the Enterprise Lead where he managed the Enterprise Business for Sub-Saharan Africa. Prior to this Dean also spent time at Microsoft as Solutions Sales lead for Africa concentrating on Enterprise, Public Sector and the SP business's.
Wissam Saadeddine

Regional Sales Manager, Infoblox ROME
Wissam is the Regional Sales Manager for Infoblox ROME since August 2016. Prior to this role, he was managing different sales functions in the multiple geos within Infoblox MEA since 2015. Prior to joining Infoblox, Wissam was the Regional Sales Manager at Exclusive Networks for Middle East focused on Infoblox, establishing new channel business and targeting new customers. Wissam also held various Sales roles at Zenith Gulf Security Systems from where he was instrumental in opening up new verticals, aligning with new vendors and successfully led some of the largest and most complex security projects in the United Arab Emirates. Wissam started his professional career with Ogero Telecom- Lebanon as a Telco Engineer before moving to Dubai to start his Sales career with Zenith.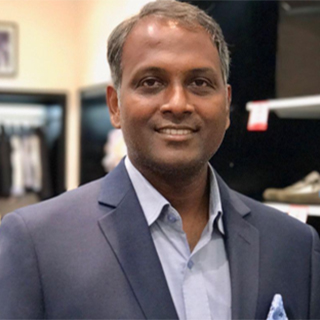 Srihari Moningi

Country Manager, Qatar, Infoblox
Srihari Moningi the Country Manager – Qatar at Infoblox, the global leader of DNS, DHCP and IP Address Management solutions. He is an accomplished technology professional with over 16 years of experience in IT. Prior to joining Infoblox, Srihari played key roles in Presales and Sales at several leading technology and system integrator companies including Huawei, Itelligent Technologies, Mannai Corporation, Wipro. Srihari has solid abilities to build professional relationships and develop people and align business with success. Srihari received his B.Tech from B.P.U.T, Odisha, India.
Mark Apker

Senior Pre-Sales Engineer, Infoblox
Mark Apker is a Senior Pre-Sales Engineer for the Infoblox MEA Business, based in Johannesburg, South Africa. He, together with the Country Manager, is responsible for driving the overall growth in South Africa and sub-Saharan Africa. Mark is the primary interface on all pre-sales technical topics relating to the region. Prior to joining Infoblox, he worked at a number of leading Internet Service Providers (ISP's) and Telecommunications organisations at which he gained extensive knowledge across various vendors and technologies.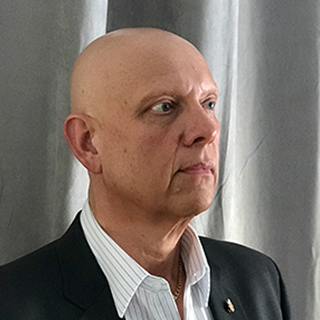 Michael Nyström

Senior Pre-Sales Systems Engineer – Nordics, Infoblox
Michael Nyström has a long history in the IT business since he is so old. Started as a copy sales guy but quickly went in to more technical focus. The basic networking with some different vendors was his core for long time but lately he has been aiming against the pure security parts working and working for security vendors. But now he is home at Infoblox and handling the best of two worlds.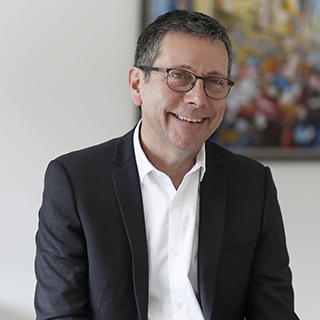 Philippe Elie

Regional Director Southern Europe, Infoblox
Philippe Elie is Infoblox's Regional Director in charge of Southern Europe, Israel and French speaking Africa. Philippe has been leading sales organizations for the past 25 years in the Networking and Internet industries. He has developed a strong experience developing relationships with large Enterprise and Telco accounts at C-level, and has built partner ecosystems including distribution, Service Providers and System Integrators. Philippe has also managed international teams across Europe and Middle East and enjoys multi-cultural, "think out of the box" working environments.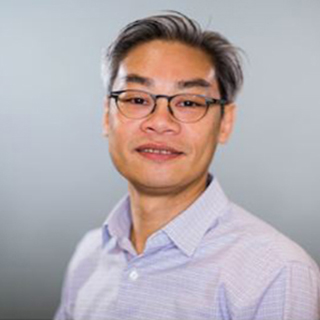 Simon Au

System Engineering Manager, Infoblox APJ
Simon is the System Engineering Manager for Greater China region at Infoblox. He had been with Infoblox for 9 years, leading both technical and business consulting. Simon has a wealth of IT networking & security experience working with Fortune 1000 companies across verticals – FSI, Commercial, Government, Education and others. Simon thoroughly enjoys fusing both Technical and business requirements for customers, protecting company's IT infrastructure with Infoblox's Next Level Networking and Security solution.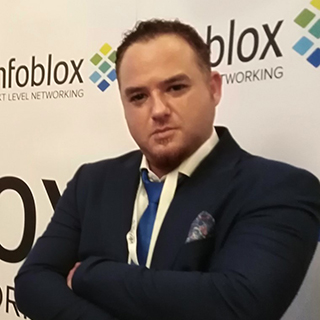 Ali Mehaidly

Pre-Sales Systems Engineer, Levant & Qatar, Infoblox
Ali Mehaidly is the PreSales SE of Levant & Qatar responsible for driving PreSales for these regions. Prior to joining Infoblox, he worked at Midware Data Systems as Senior PreSales Consultant where he led the Network and Security Lines of Business for Levant region. Ali Mehaidly has also served as Solution Architect of the Enterprise Business Unit at 3T where he was responsible for offering Enterprises full solutions using a variety of technology areas including Routing, Switching, Servers, Storages, Backups, Virtualization, Wireless LAN, IP Telephony, and Security.
Robert Davis

Principal Systems Engineer, Infoblox
Robert has been with Infoblox for 12 years. He is responsible for Systems Engineering in the Rocky Mountain States. He previously worked for Cisco Systems and CenturyLink.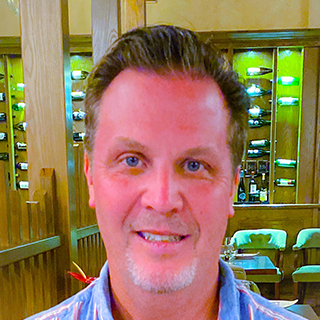 Howard Johnson

Principal Sales Engineer – Major Accounts, Infoblox
Howard has worked at Infoblox for ten years and is currently the Principal Major Accounts Sales Engineer for Texas, Arkansas, and Oklahoma. Howard specializes in architecting DNS, DHCP, IPAM, Cloud and DNS Security solutions for large enterprise customers. Prior to joining Infoblox, Howard worked for the United States Navy Submarine Force (Silent Service) and PepsiCo.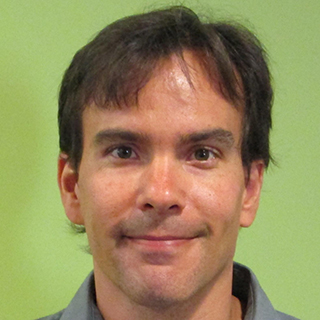 Steve Salo

Principal Systems Engineer – Named Accounts, Infoblox
Steve has worked at Infoblox for ten years and is currently a Principal Systems Engineer in the Bay Area. Steve is a team lead within Infoblox's Security division and is a certified Infoblox Threat Intelligence Advisor. Prior to joining Infoblox, Steve was a Network Engineer for a large financial firm for over a decade.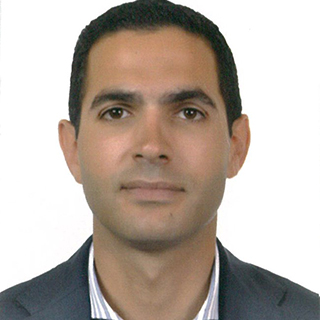 Mustafa Bilbeisi

Head of Enterprise Marketing, Zain Jordan
Mustafa Bilbeisi is currently the Head of Enterprise Marketing at Zain Jordan. In this role, he is responsible of all enterprise services; telecom, ICT and cloud as well as creating business opportunities and foreseeing the future. Before joining Zain, Mustafa worked in Engineering as well as Business Development elsewhere. Afterwards, he Joined Zain in 2011, where he has held various leading positions in the field of Marketing. Mustafa has a Bachelor of Science Degree in Communications Engineering from University of Birmingham, UK as well as a Master of Science in International Business and Finance from University of London.
Danny Jump

Product Manager – Clearpass, Aruba
For the past six years, Danny's focus has been all about identity and authentication, wrapping security and policy around users and devices accessing the network to ensure they only access the relevant authorized resources and keeping others away. Access and network security has developed a lot in recent years, from what was static-policy, to today embracing cyber and threat as key metrics that drive a dynamic security policy, the value of federating that policy across a heterogeneous security framework is only just starting to be understood and its true value realized. Danny has been presenting and driving this strategy in his current role for a number of years adding 50+ partners to Aruba's security ecosystem, companies are finally waking up to an end-to-end integrated security framework, rather than siloed security products.
Stefan Staub

IT Security Consultant, Hartmann Group
Stefan Staub is an IT Security Consultant working in-house for the IT department of the Hartmann Group. He started his professional career in the network department where he gathered substantial knowledge regarding the operation of a network in an global environment. With time he took over the responsibility of the global network services solutions and lead its evaluation. In 2016 Stefan joined the new founded technical security team where he is globally in charge of firewalls, web-gateways, e-mail security, anti-malware protection and the evaluated "secure" network services using Infoblox.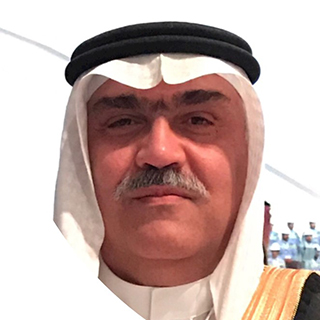 Waheed Hammami
CIO for the Ministry of Energy,
Industry, and Mineral Resources, KSA
Eng Waheed Hammami is currently designated as the senior executive and CIO overseeing the overall network and cybersecurity divisions at the Ministry of Energy, Industry, and Mineral Resources in the Kingdom of Saudi Arabia. Eng Waheed is a seasoned executive with more than 25 years of experience in various leadership and executive roles. Eng Waheed has a Bachelor of Science degree in Computer Engineering from King Fahd University of Petroleum and Minerals and holds many significant accreditations and awards.
Hamilton Chan
Manager, Corporate DDI,
PayPal
Hamilton has worked at PayPal for five years and he manages the DDI team responsible for corporate DNS and DHCP infrastructure. He specializes in improving existing infrastructure and increasing reliability, security, and productivity. Hamilton previously worked for eBay and AMD.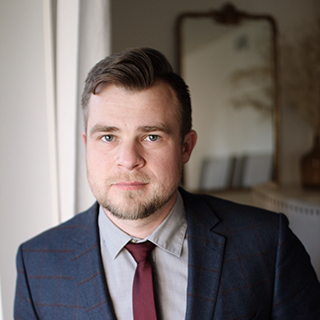 Dmitriy Subbotin
Communications and Network Analyst,
UC Davis Health System
Dmitriy has worked for the UC Davis Health System and Medical Center for nearly six years and he's currently a Communications and Network Analyst. Prior to that, he worked for BEI Construction and Black Box Network Services on the Network and Telecommunications teams. Dmitriy has earned multiple certifications including: GIAC Security Essentials, Infoblox Core DDI Configuration & Administration, and CCNA Security.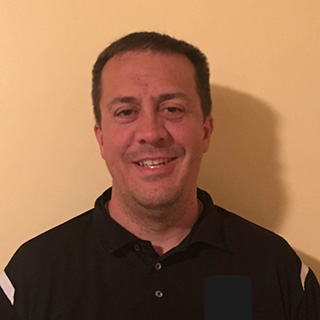 Ven Savage

Network Administrator, Morgan School District
Ven Savage is the Network Administrator at Morgan School District in Utah. He specializes in the public education vertical and advocates the importance of public-school districts securing their DNS and more. Ven is a long-time Infoblox customer and also conducts training for Infoblox solutions. Ven has a background in installation, configuration, troubleshooting and DNS/DHCP fundamentals. He is a Member of the Infoblox Security and Wireless teams, where he resolves issues covering everything from the initial configuration to setting up third-party RADIUS/TACACS Authentication and creating access policies.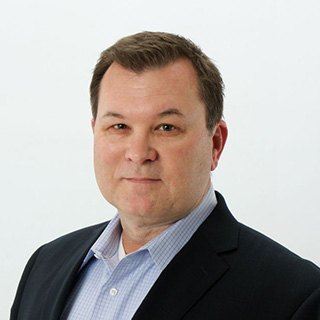 John Harbridge

Solutions Engineer, McAfee
Dmitriy has worked for the UC Davis Health System and Medical Center for nearly six years and he's currently a Communications and Network Analyst. Prior to that, he worked for BEI Construction and Black Box Network Services on the Network and Telecommunications teams. Dmitriy has earned multiple certifications including: GIAC Security Essentials, Infoblox Core DDI Configuration & Administration, and CCNA Security.