BloxOneTM Threat Defense: Unleashing the Power of Your Security Stack
Thursday, June 27, 2019 at 10:00 AM BST
Please join us for this live broadcast featuring cybersecurity experts Roberto Baratta Martinez from ABANCA and Florian Buijs from SecureLink. Hosted by leading DNS security authority Cricket Liu from Infoblox, this virtual event will reveal how BloxOne Threat Defense enables you to strengthen and optimize your security posture from the foundation.
By submitting this form, I agree that I want to receive electronic communications from Infoblox. I also agree that I've read & accepted Terms & Conditions and Privacy Policy.
Please note, EU & EEA residents must actively confirm consent before we can send resources, tools and valuable information.
Learn How to Take Your Threat Defense to the Next Level
Attend this special EMEA-based "Hack No!" session and learn how the comprehensive, hybrid security capabilities of BloxOne Threat Defense can help your organization to:
Protect your brand by securing your on-premises and cloud networks
Secure digital transformations like SD-WAN and IoT
Reduce incident response times and your total cost for enterprise defense
Power your orchestration, automation and response (SOAR) solutions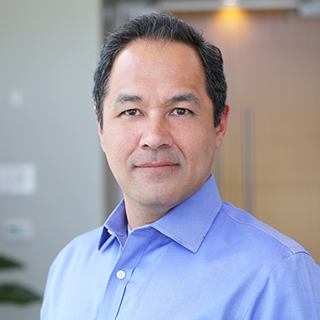 Cricket Liu
CHIEF DNS ARCHITECT, INFOBLOX
Cricket is one of the world's leading experts on the Domain Name System (DNS), and serves as the liaison between Infoblox and the DNS community. Before joining Infoblox, he founded an Internet consulting and training company, Acme Byte & Wire, after running the hp.com domain at Hewlett-Packard. Cricket is a prolific speaker and author, having written a number of books including "DNS and BIND," one of the most widely used references in the field, now in its fifth edition.
Roberto Baratta Martinez
GLOBAL EXECUTIVE VP, DIRECTOR OF LOSS PREVENTION, BUSINESS CONTINUITY AND SECURITY, AND DATA PROTECTION OFFICER, ABANCA
Roberto Baratta Martinez is a sought-after speaker on information security topics. He leads, conducts and supervises the international and global strategy in loss prevention and non-financial risks for ABANCA. His responsibilities encompass business continuity, fraud prevention and security activities and programs. He is a member of numerous boards, including the IBM Security European Board of Advisors, the IDC European Digital Summit Advisory Board and the CTO (Operational Technical Committee) at the CSA-ES Cloud Security Alliance Spanish Chapter.
Florian Buijs
PRESALES CONSULTANT, SECURELINK
Florian Buijs has been a Presales Consultant at SecureLink since 2014. In this role, he uses his expertise as a Security Engineer to assist clients in finding the right solution for them. In addition to being a Consultant, Florian is also a Trainer at SecureLink for Palo Alto Networks and Infoblox, among others.