Locking Down the Last Mile – DoT & DoH
Wednesday, December 18th, 10 am PST | 1 pm EST
Join Infoblox for a timely discussion on the latest DNS security standards, hosted by Infoblox's Chief DNS Architect Cricket Liu. He'll be leading a Q&A with Dave Shackleford from the SANS Institute and Ben April, Chief Technology Officer, from Farsight Security. During this live session, you'll have a chance to develop an in-depth understanding of DoT and DoH.
By submitting my contact details, I agree that I would like to be contacted by an Infoblox representative. I understand that I may request to have my data removed from the Infoblox database at any time. I also agree that I've read & accepted Terms & Conditions and Privacy Policy
Get Up to Speed on the New DNS Security Standards
Securing your DNS infrastructure has never been more critical: Today, more than half of all ransomware and data theft attacks, and over 90% of malware incidents, originate through the DNS vector. But now there's a solution: DoT and DoH.
It is no secret that the original DNS design did not take security into account. In particular, the "last mile" problem has been an alarming security flaw in DNS for many years. With the emergence of DNS over TLS (DoT) and DNS over HTTPS (DoH) in recent years, however, we finally have a solution.
Attend the live event and get answers to your questions such as:
How does DoH protect per-hop communication between server and client?
What are the differences between DoT strict mode and opportunistic mode?
Are DoH and DoT replacements for DNSSEC? Or complementary to it?
What are the implementation steps necessary for rolling out DoT and DoH?
Who Should Attend: Security and network personnel charged with protecting infrastructure and data from cyber-attacks.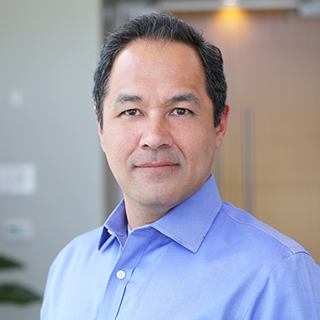 Cricket Liu
CHIEF DNS ARCHITECT, INFOBLOX
Cricket is one of the world's leading experts on the Domain Name System (DNS), and serves as the liaison between Infoblox and the DNS community. Before joining Infoblox, he founded an Internet consulting and training company, Acme Byte & Wire, after running the hp.com domain at Hewlett-Packard. Cricket is a prolific speaker and author, having written a number of books including "DNS and BIND," one of the most widely used references in the field, now in its fifth edition.
Dave Shackleford
PRINCIPAL CONSULTANT, VOODOO SECURITY
Dave has consulted with hundreds of organizations in the areas of security, regulatory compliance, and network architecture and engineering, and is a VMware vExpert with extensive experience designing and configuring secure virtualized infrastructures. He has previously worked as CSO for Configuresoft, CTO for the Center for Internet Security, and as a security architect, analyst, and manager for several Fortune 500 companies. Dave is the author of the Sybex book Virtualization Security: Protecting Virtualized Environments, as well as the coauthor of Hands-On Information Security from Course Technology. Recently Dave coauthored the first published course on virtualization security for the SANS Institute. Dave currently serves on the board of directors at the SANS Technology Institute and helps lead the Atlanta chapter of the Cloud Security Alliance. Dave earned his MBA from Georgia State University.
Ben April
CHIEF TECHNOLOGY OFFICER AT FARSIGHT SECURITY, INC.
Prior to joining Farsight Security, Mr. April spent eight years at Trend Micro, where he became the Americas regional manager of the forward-looking threat research team. He has presented to security conferences on five continents, covering topics like Bitcoin, NFC, operational security and infrastructure security. Mr. April has built research systems for collecting and aggregating data, from Whois and the Bitcoin block-chain to the global routing table. His current crusade is to eliminate the technical and policy barriers that impede data-sharing among white-hat security researchers. Mr. April is also a volunteer sysadmin and coder for some trusted-community security projects.